This year to celebrate the RQAS's legacy of strong female artists we are holding our augural Women's Work Exhibition and fundraiser!
Dates: 27thFebruary till 17thMarch 2019
Gala Opening Event:  6pm – 9:30pm Saturday 2ndMarch 2019
Tickets $10
Panel Discussion Women in the Arts: 2pm – 4pm Saturday 10thMarch 2019
Tickets adult- $10 student – $5
This International women's day in conjunction with women's charity – Share the Dignity, the Royal Queensland Art Society's Petrie Terrace Gallery will be celebrating our legacy of strong female artists by holding the inaugural Women's Work exhibition and fundraiser.
The RQAS has a long history of strong female artists in our organisation, over the years we've been lucky to count Caroline Barker, Vida Lahey, Daphne Mayo, Irene Amos, Ada Richardson, Margaret Olley among our membership. We currently have a female President – Margaret Thomas and two female gallery directors – Rochelle Lindquist and Vashti-Sita Bardsley.  If you scroll to the bottom of this post you can see some archival pictures of some of our celebrated female members.
This exhibition will bring together a diverse range of work, more than 100 pieces will be displayed by over seventy artists working across different mediums and disciplines.  Our artists will deliver work that responds to the following themes; the female contribution to art, equality in the workplace and the concept of Women's Work.
The gala opening event will include a speech by the founder of Share the Dignity Rochelle Courtenay, live music and the auctioning off of an artwork by celebrated Brisbane artist Sarah Hickey, all funds raised from this auction will go to Share the Dignity along with half of the ticket sales from both events.
The Auction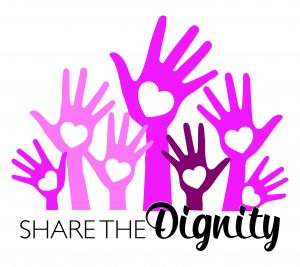 This beautiful piece 'Merged' by Sarah Hickey was completed following her residency in Tweed River Regional Gallery. This Gaia inspired, mixed media piece balances a raw, passionate technique and palette with subtlety and softness, the juxtaposition of these opposing elements leave the viewer at once confronted and comforted by the work. Sarah has generously donated this piece to be auctioned off at the opening the full proceeds from this auction will go to Share The Dignity.
Sarah Hickey is our featured artist for this exhibition, she has been good enough to donate her time, her expertise and her work to this show. Sarah discusses why this show is important to her below.
"I am passionate about women reaching parity in a number fields, including the Arts. Women are central to my practice – their images in the contemporary world of painting, their depiction throughout history, the mythology and archetypes surrounding them, an understanding of myself as a woman in the world and an exploration of female empowerment and strength dating back to Pagan times. On the one hand, gender is a flexible, fluid concept and shouldn't restrict creative expression, success, equality and respect. However when you read about the statistics particularly in regards to pay and working conditions, it is glaringly obvious we still need to do the work under the gender category of 'Women'." Sarah Hickey.
You can get your tickets for the opening night here.
The Panel Discussion
Our Panel Discussion Women in the Arts will bring together key figures in the Brisbane art world to discuss the multi-faceted issues faced by women in the art world. Panelists include Sarah Hickey and Emily Devers, there are still a couple of panelists to be confirmed await our updates.
Sarah Hickey – artist and art teacher.
Bio: Hickey's series of female idols are inspired by images of women from a variety of contexts, histories and worlds. The complex layering of imagery and patterns depict beauty, spiritual iconography and the feminine.
After completing bachelor degrees in fine arts and education, and then five years of teaching art in Queensland high schools, Sarah Hickey started to produce art professionally after a long hiatus from her own creative practice.
Hickey has held eleven solo shows and participated in over thirty group shows. A finalist in the Redland Art Awards, Xstrata Percival Portrait Award, Clayton Utz Art Award, Marie Ellis OAM Drawing Prize, The Mandorla Art Award, Kenilworth Painting Prize, Lethbridge 10000 Art Award and $20, 000 Metro Pearls Competition; her work was featured in Curvy magazine.
Emily Devers – Gallery Director and Artist.
Emily Devers is a Brisbane based contemporary painter who develops pertinent and timeless concepts through both her gallery work and large scale murals. As well as a painter, she is the Director of annual public art festival Sea Walls Australia, Facilitator on the Flying Arts Touring Team, and Owner / Director of contemporary Art gallery The Third Quarter. After graduating from a Fine Arts degree at QUT, Emily has been participating in the Brisbane Arts scene for 10 years as Artist, Facilitator, Mentor, Industry Professional and now Curator. You can see Emily's large scale artworks across Australia in Melbourne, Sydney, Adelaide and Tasmania, and internationally in San Diego, Mexico, Hawaii, Morocco and New Zealand.
You can get your tickets for the panel discussion here.
Make sure you get along to these events and support this fantastic cause!
And now for your enjoyment here are a few archival photos of some of the best and brightest women to grace the RQAS with their presence.