We are seeking expressions of interest from people who are able to attend committee meetings monthly, support the objectives of the RQAS, take on responsibility for aspects of the operations of the gallery, and we would like people who have skills in one or more of the following areas – business, management, fundraising, working with philanthropists, grant submissions or have significant experience in the art world over a substantial period of time. Committee members do not necessarily need to be from the current membership base, and maybe you know of someone who has these skills and would be interested in being involved.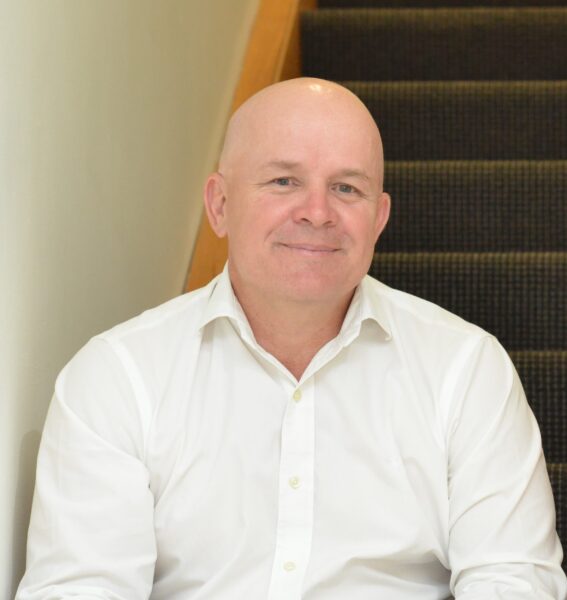 Brent O'Neill
President – Brisbane Branch
Brent studied a Bachelor of Visual Arts at QUT under the tuition of William Robinson, majoring in painting and drawing.  From this early introduction into art and the power of observation,  Brent has developed a career in Urban Design focusing on the urban environment in which we live, with a specific interest in the role and function of public art in our society.
"The RQAS offers a rare opportunity where artists from a diverse background, experiences and range of skills can work and exhibit together, providing a unique opportunity to create a true sense of community focused on the creation of artistic expression."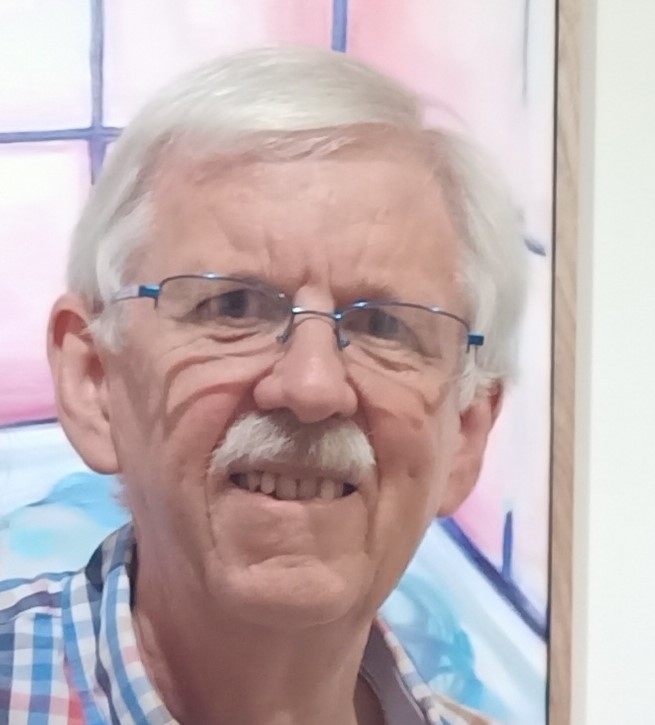 Boyd Craig
Vice President – Brisbane Branch 
Boyd was a self-employed financial planner in Brisbane for over 20 years. Before that, he taught English, and translated English into Spanish, in Madrid for 16 years where he also studied Theology. His love of linguistic and cultural differences developed shortly after arriving in Spain and quickly replaced the initial plan to further his studies there in Agricultural Science. Now retired, painting is a way for him to express these different interests.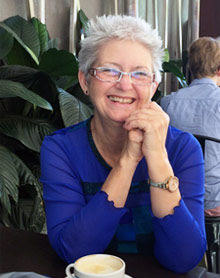 Marg Thomas
B.App.Sc Computing
Vice President – Brisbane Branch
Margaret has 40 years experience working in Information Technology, with the last 20 years working in Healthcare IT managing large support teams and budgets and more recently working in contract management. Margaret has a keen interest in the arts although she is not an artist herself. Margaret is a past president of the RQAS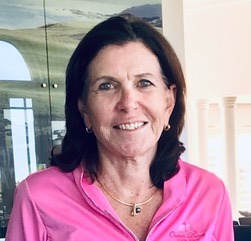 Mel Hayton
Secretary – Brisbane Branch & State Body
Mel's primary focus is oil painting with a passion for portraiture, the female form and for interior paintings all of which included female elements and celebrate talented women.
She has undertaken various Art courses and workshops including at the National Art School in Sydney and the London Art Academy.
She has exhibited in many group exhibitions and had a solo exhibition in 2019. She has won several art prizes and been finalist in many over the past 10 years. She now paints full time.
Mel has always been involved in community activities and looks forward to working with RQAS to further promote art in QLD.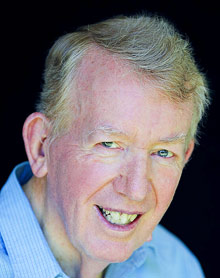 Kelvin Hill
Treasurer – Brisbane Branch & State Body
Kel studied accountancy whilst employed by BHP Steel at Port Kembla. Subsequently was
involved in the management of a small retail business, worked for an accounting firm in Sydney, and then as bookkeeper for an alternative health food business in Brendale. Kel's final employment gig was as assistant accountant for a Brisbane based property developer.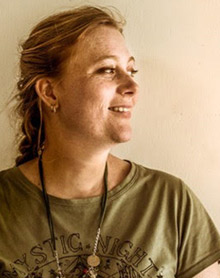 Vashti-Sita Bardsley
Gallery Director
Vashti graduated in 2011 from the Queensland College of Art with a Bachelor of Fine arts majoring in Art Theory / Jewellery & Small Objects.
Vashti has over 15 years experience as a private tutor delivering workshops at festivals, school groups & the general public, teaching a variety of subjects including feltmaking, drawing, book binding and general creative skills. Her interest in public art has lead to her involvement in the Woodford Folk Federation Festival, the Brisbane City Council installation My Own Private Neon Oasis by Choi Jeong Hwa, and the Royal Queensland Art Society.
Vashti's personal creative projects usually focus on the natural environment & the human journey, with found objects making their way into her eclectic styled creations.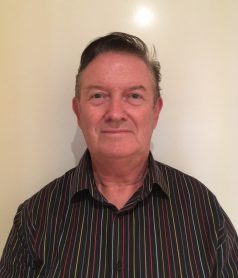 Paul Anthony
Committee Member – Brisbane Branch
Paul has been an Architect for 40 years, generally designing Health Care projects for the Public and Private sectors. Paul is now focused on his Art practice and his career as an architect has influenced his painting subjects and style.
His artwork's focus is the strong images and forms created by the interplay of light and shadows in the urban landscape, both historical and contemporary structures.
Paul's aim is to stimulate the viewer's awareness of the remarkable built environment in which we live, and the discovery of beauty in unexpected places.
He also has a strong interest in portraiture. He regularly exhibits at the Royal Queensland Art Society.
Paul looks forward to assisting in the continual development of the Royal Queensland Art Society.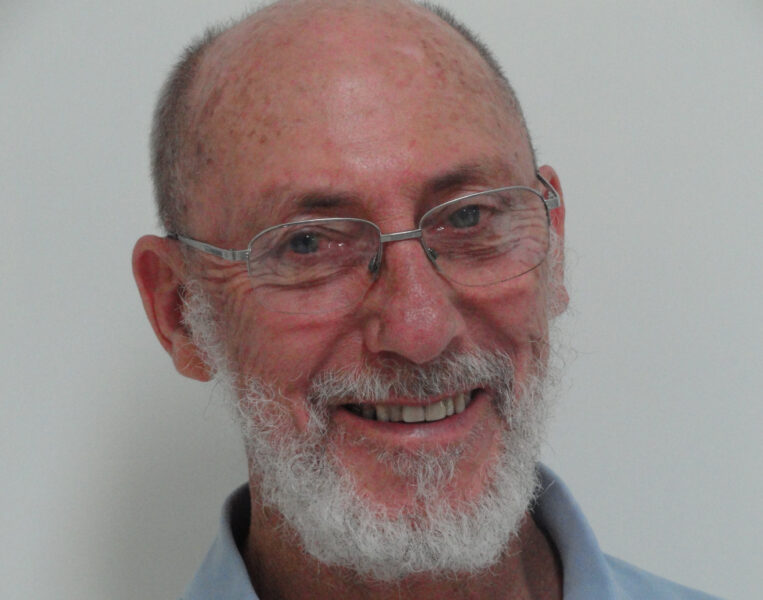 Peter Hubbard
President – State Body
Committee Member – Brisbane Branch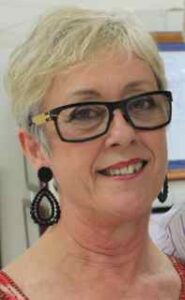 Dr Kay Kane
Committee Member – State Body
Kay studied fine art at Central School of Art and Design, London, and gained her Doctorate in Visual Arts at the Queensland College of Art with a work on beauty entitled "The Restoration of Venus".  Kay's continuing practice embraces portraiture, landscape and still life painting. Her work is held in International collections and she is active in the Australian art world conducting workshops and judging various Art Awards, and was for three years President of the Royal Queensland Art Society.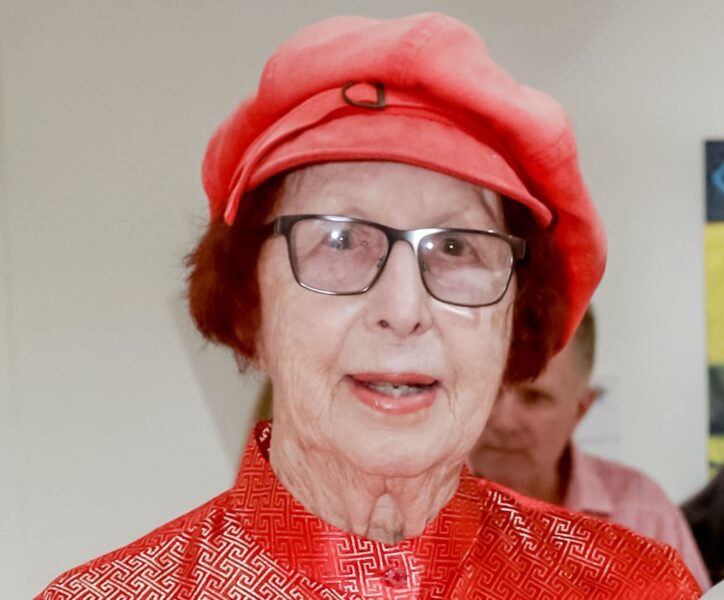 Joanne Heath
Committee Member – State Body
Joanne was born in Port Macquarie N.S.W. and now lives in Brisbane, Queensland. An extensive nursing career preceded her art studies & art practice. She has worked as a volunteer guide at the Queensland Art Gallery since 1994. She is a member of the Royal Queensland Art Society Brisbane Branch Inc. (RQAS) and the Queensland Centre of Photography.