Our Brisbane Landscapes, Landmarks, and Personalities exhibition and competition opened to a packed house at Petrie Terrace Gallery last Saturday 6th April. Now in its second year, the BLLP is a celebration of everything that makes Southeast Queensland great, the places, the people and the views. Over 40 artists from all over the Great Southeast are displaying more than 60 artworks.
The exhibition was officially opened by Councillor Vicki Howard and judged by Robert Brownhall.
This year's Brisbane: Landscapes, Landmarks, and Personalities exhibition is proudly sponsored by Brisbane City Council.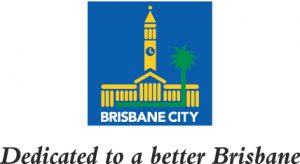 Make sure you get along to our Paint Out in The Park!
Saturday 4th May 10 am -2 pm in Roma Street Parklands our artists will be plein air painting then from 2:30 pm onwards join us in the gallery for the closing event where we will announce the people's choice award!
Scroll down to see who took out the first prize and read the judge's comments.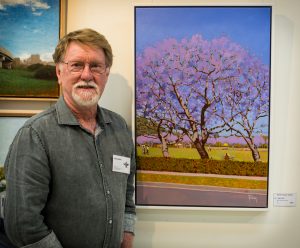 1stPrize: Cat #47 'My Country #443' By Max Butler.
Judge's Comments:
"An amazing light effect achieved in this work. Every part is 'alive' with colour, the sun on the grass is hypnotising."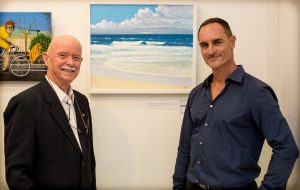 2ndPrize: Cat #39 'Rip Current at Main Beach' By Warren Hampton.
Judge's comments:
'The character of the waves is beautifully captured in this painting. The sunlight on the white water is wonderful.'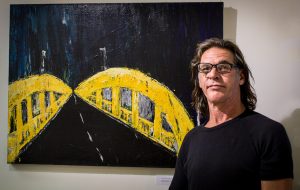 3rdPrize: Cat #19 'William Jolly Bridge' by Dominic Proberts.
Judge's Comments:
'This composition has a feeling of the night 'closing in' on the viewer. I find it very dramatic and effective. It tells a powerful story.'
There were also four highly commendeds awarded.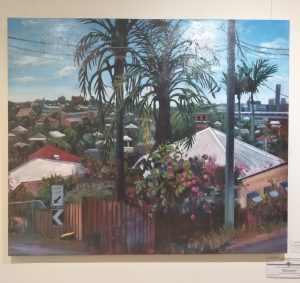 Highly commended: Cat #10 'The Three graces, View from Milton' by Robyn Bauer.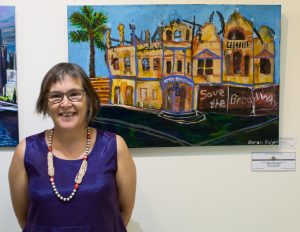 Highly Commended: Cat #31 'Save the Broadway' by Karen Knight.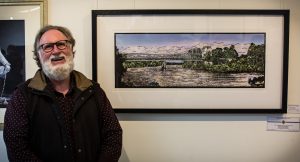 Highly Commended: Cat 50 '4 Bridges at Indooroopilly' By Wayne Singleton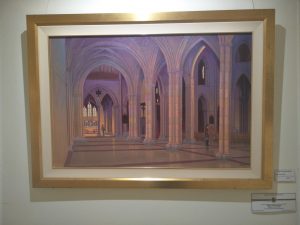 Highly Commended: Cat #59 'Lady Chapel – St John's Cathedral' By Glen Gillard.