The RQAS Biennial opened with a splash at our own Petrie Terrace Gallery last Wednesday 5th September. With over 150 people in attendance for the gala opening and awards night for the first of our three Biennial exhibitions, the Queensland Figurative.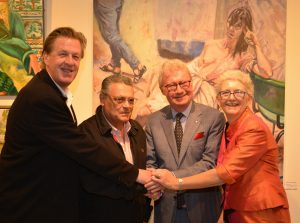 The Queensland Figurative
This year's Queensland Figurative has attracted some stellar artists including RQAS members such as; Peter Hubbard, Lesley Shelly, Boyd Craig, Elena Ventura, Robyn Bauer and others. Our outside selection panel picked our finalists and, in a tradition, established with the 2014 Figurative we secured another Archibald winner as our judge, Mr Lewis Miller who joined the ranks of previous Queensland Figurative judges; Wendy Sharpe and Frank Giacco. The show was blind judged and curated and hung by members not exhibiting.  To read about the opening night, read our judges' comments and see who took out a prize click here.

A Night of Sacha Drake Fashion
We're excited to have Sacha Drake hosting a fashion show on Thursday 13th September 7pm for 7:30pm, come along enjoy a glass of bubbles and a night of fashion and art.  Follow the link below to book your tickets now!
Click here to get your tickets!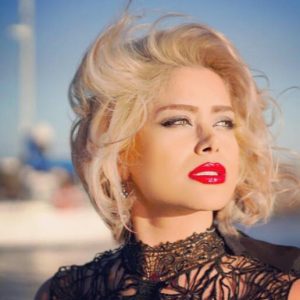 Artists in Residence
Besides the fashion show and the gala opening we will also be hosting resident artists Babak Jamali and Melika Adel in our newly appointed Solo Studio.  Iranian artists –  Babak Jamali has a PHD in The Philosophy of Art and will be travelling from his home in Tehran to participate as one of our artists in residence during the Biennial. Melika Adel, whom some of you may know as a dedicated volunteer and our RQAS Secretary, will also be participating in the inaugural program.  Melika is fresh from completing her Masters in an Interdisciplinary Major of Creative Industries at QUT. The RQAS is pleased to have them joining us as artists in residence from 10th September until their group show in The Studio Gallery commences on the 6th November running until 17th November, keep an eye out more details to come. And contact the gallery to find the best time to visit them in the Solo Studio.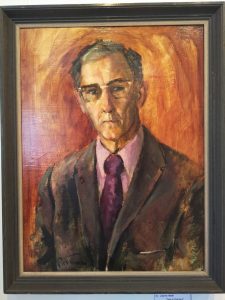 The Harold and Agnes Richardson Drawing Prize
Following the Queensland Figurative will be the Harold and Agnes Richardson Drawing Prize. Harold Richardson was an RQAS President and our first gallery director. Richardson became involved in the society in 1940s and stayed active in the society until his passing 1984. served the society in a variety of roles during this time, though not an artist himself Harold Richardson worked tirelessly to increase the profile of the RQAS along with his wife Agnes, a talented artist and long-standing supporter of the RQAS. The HARD Prize was first established in 1984 shortly after Harold Richardson passed away, it was named the Harold Richardson Drawing Prize in his memory. Agnes Richardson continued to have a strong presence in the RQAS even after Harold's passing and lived to celebrate her 100th Birthday. With her passing in 2008 an endowment of funds was left to the RQAS to continue the drawing prize and Agnes's name was added to the prize in her memory.  This prestigious award celebrates the foundational skill of drawing, and has a long and proud history. You can read more about Harold and Agnes here.
And you can download an entry form for the HARD Prize here.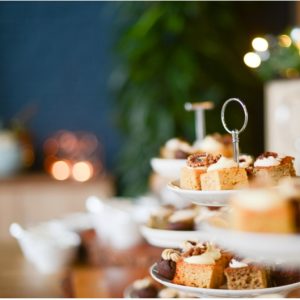 Pop – Up Cafe and Artist Demo Day
During the Harold and Agnes Richardson Drawing Prize we will be hosting a Pop-up Café and Artist demo day in the Gallery on Saturday 30th September. Come along and enjoy a cup of tea and some nibbles and watch one of our masterful RQAS members at work. Gayle Reichelt will be doing a pouring demonstration, Penelope Gilbert NG will be delighting us with her penchant for pastels and Dr Kay Kane will be delivering an artists talk on Tacit Knowledge and Art. Entry $5.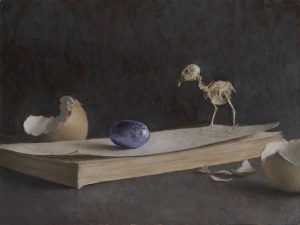 The Young Artist Award
The Young Artist award returns again for this year's Biennial! First introduced for our inaugural Biennial in 2016 and open to 17 to 30 years old, the Young artist award seeks to provide a platform for emerging artists. This year the award has expanded to include two age categories 14 – 17 and 18 – 30.  We're excited to provide an opportunity for young artists. During the run of the show we will an interactive painting, where you can come and mark your own mark on the canvas!
To learn more about the Young Artist Award and download an entry form click here.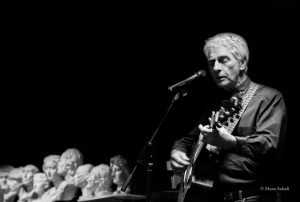 Such is Life – John Kane in Concert
During our Young Artist Award John Kane former lead singer for The New World Trio will be performing in a one night only concert "Such is Life" on Saturday 20th October! Follow the link to get your tickets now!
The RQAS Biennial 2018 has something for everyone, so get along to openings, events and come by the gallery to see these fantastic exhibitions!