The Royal Queensland Art Society would like to congratulate all the winners in the Different Dimensions 2022 Exhibition.
Thanks also to our Judge Catherine Reason Macauley, and Fellows Selector Frances McKennariey. Please scroll down to view the winning artworks and judges comments.
---
First Prize
Patchwork Totem
by Jennifer Long
JUDGES COMMENTS
Lovely subtle shapes and softness.
---
Second Prize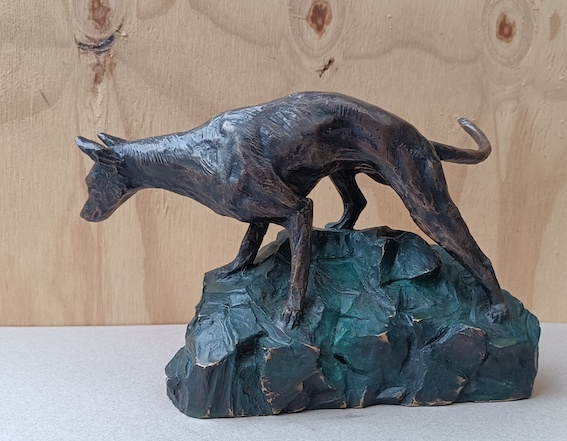 Hunting Dog
by Dr Ekaterina Strounina
JUDGES COMMENTS
There is a strength in the pose that is quite compelling I keep walking back to this piece to tell me more.. the intensity is there but it doesn't quite tell a story.
---
Third Prize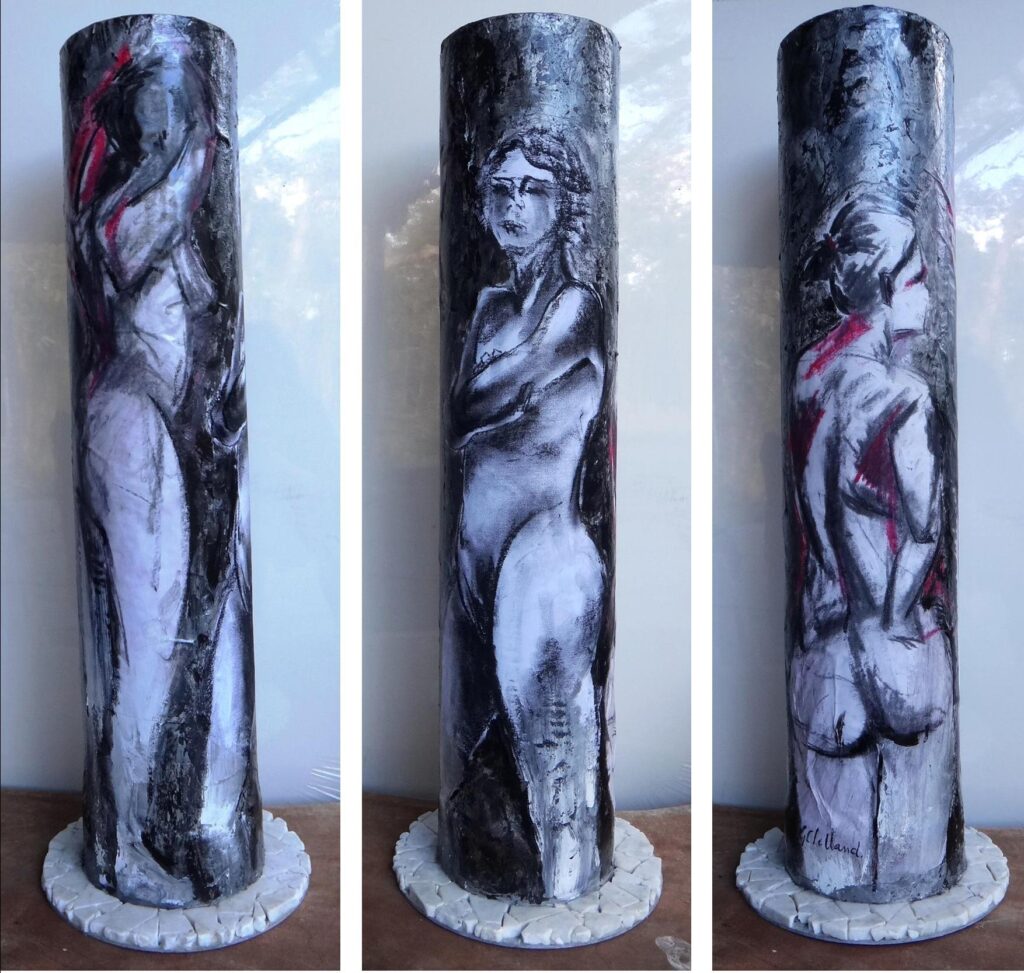 In Praise of Women
by Glenise Clelland
JUDGES COMMENTS
A modest Appraisal of the female figure, charcoal outline with the subtle blushes of colour. the cylindrical shape doesn't give a focal point.


---
Fellows Selection
Open to eligible RQAS Members. Selected by Frances McKennariey FRQAS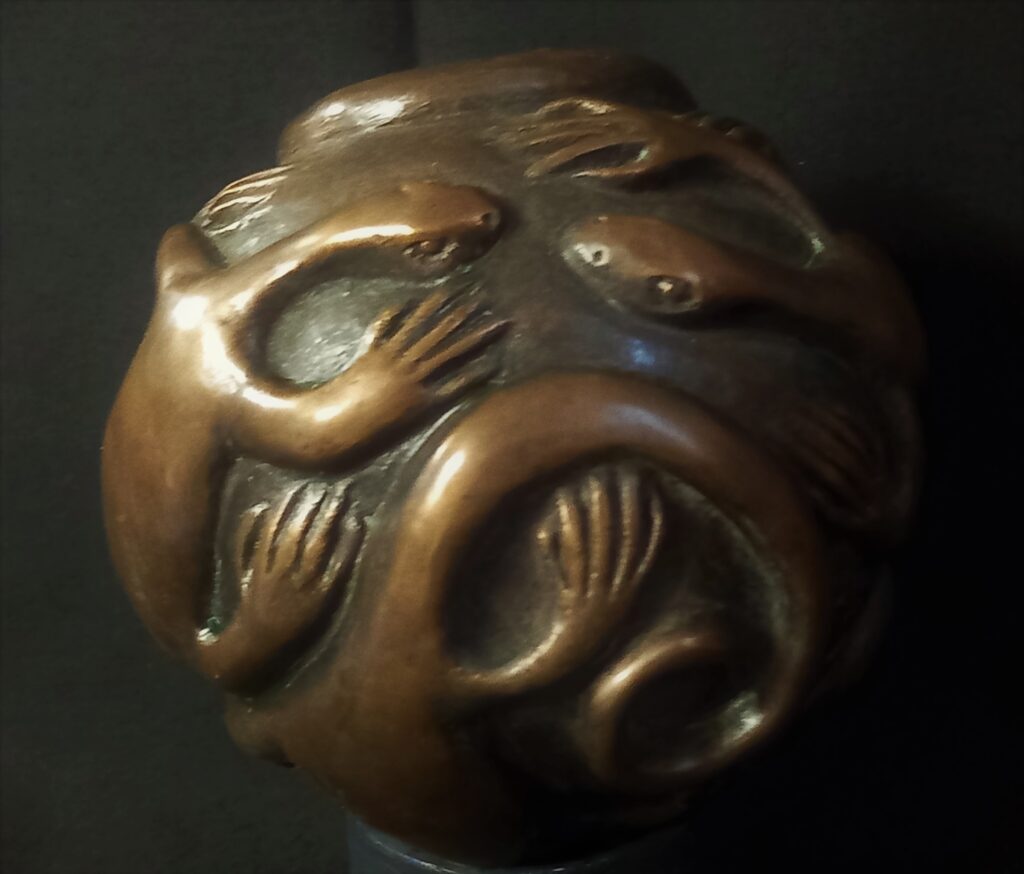 4 Lace Monitors
by Claudje Lecompte
SELECTORS COMMENTS
"I truly enjoyed discovering this elegantly realised creation inspired by the natural form and movement. The artist's resolution of opposing elements into solid form are deeply satisfying.
---
Peoples Choice
Announced at the end of the exhibition.