Best Artwork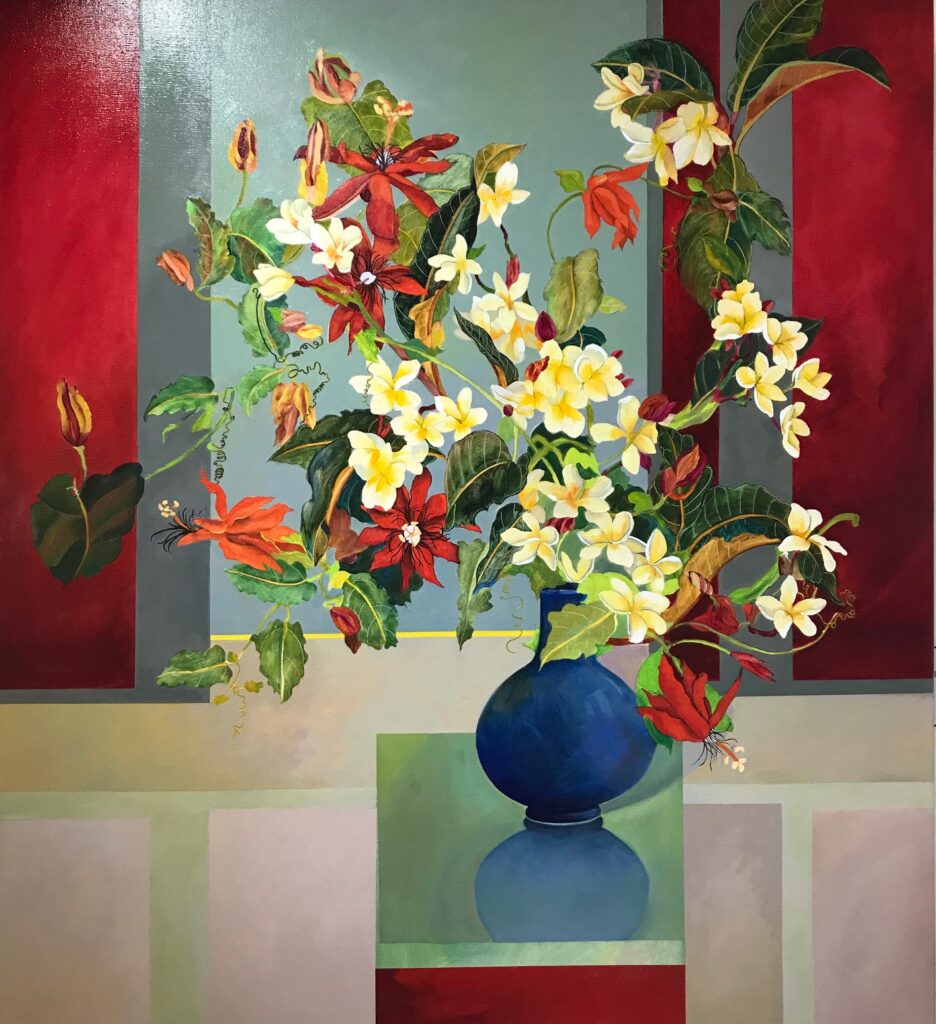 Still Life #368 by Laura Phillips
Oil Painting $2000 101x91cm
JUDGES COMMENTS:
This is a successful elaboration of a simple yet engaging idea: an arrangement of rectangles as a foil for organic forms. This painting's firm sense of design is complemented by an equally rigorous colour scheme. The play of positive and negative shape and decorative pattern across the picture surface is reconciled with well observed, naturalistic detail; the care with which the composition has been developed in no way detracts from the the lyrical energy and sense of freedom in this painting. 
---
SECTION 1: Painting in Acrylic and Oils
First Prize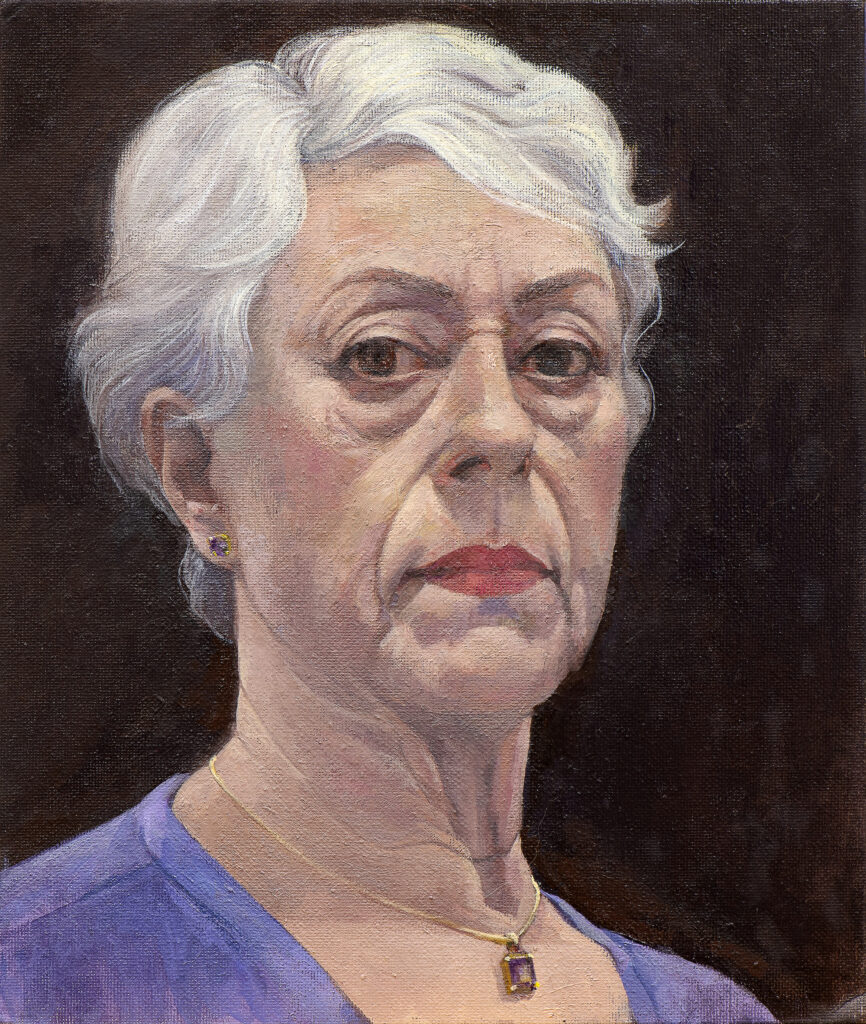 Amethyst and Red Lipstick by Kay Kane

Painting in Acrylic and Oils
Oil Painting $4000
JUDGES COMMENTS: Highly developed formal qualities – precise drawing, a firm grasp of the relationships between interconnected planes and a feeling for the structure of the head – make as important a contribution to this compelling portrait as as the vivid characterisation of an individual face.  
---
Equal Second Prize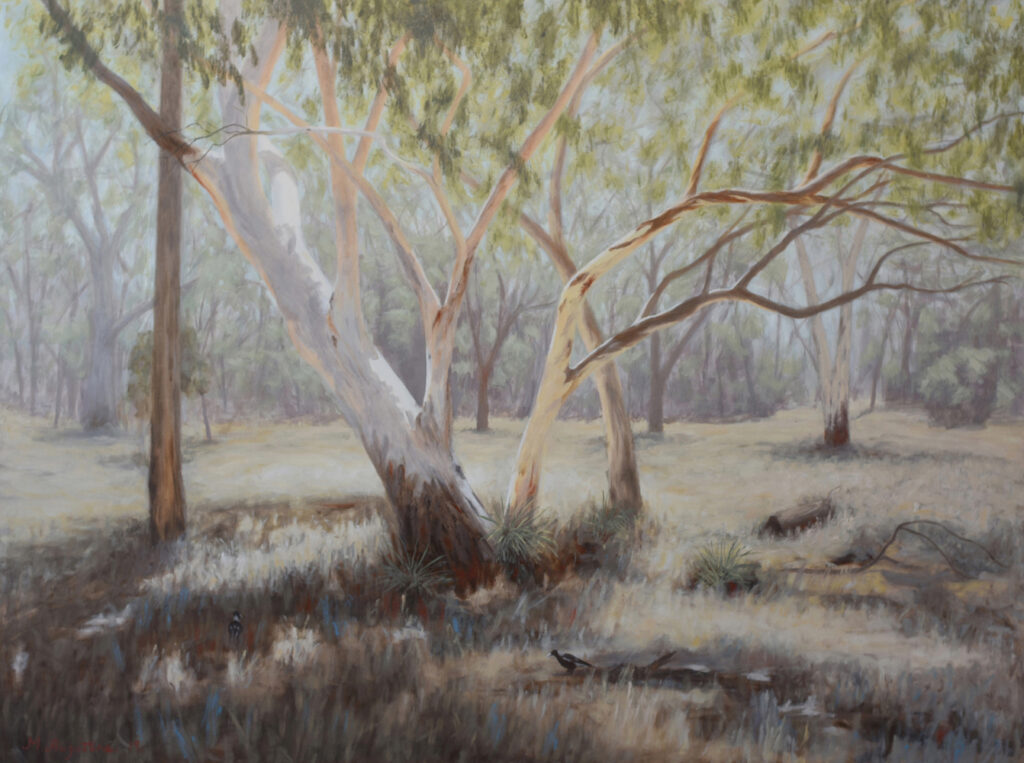 Magpies by Michael Augustine

Oil Painting $2000 76x110cms
JUDGES COMMENTS: Sensitively controlled colour harmonies and a close observation of reflected light make this a highly accomplished essay in 'contre-jour' luminosity.  
Equal Second Prize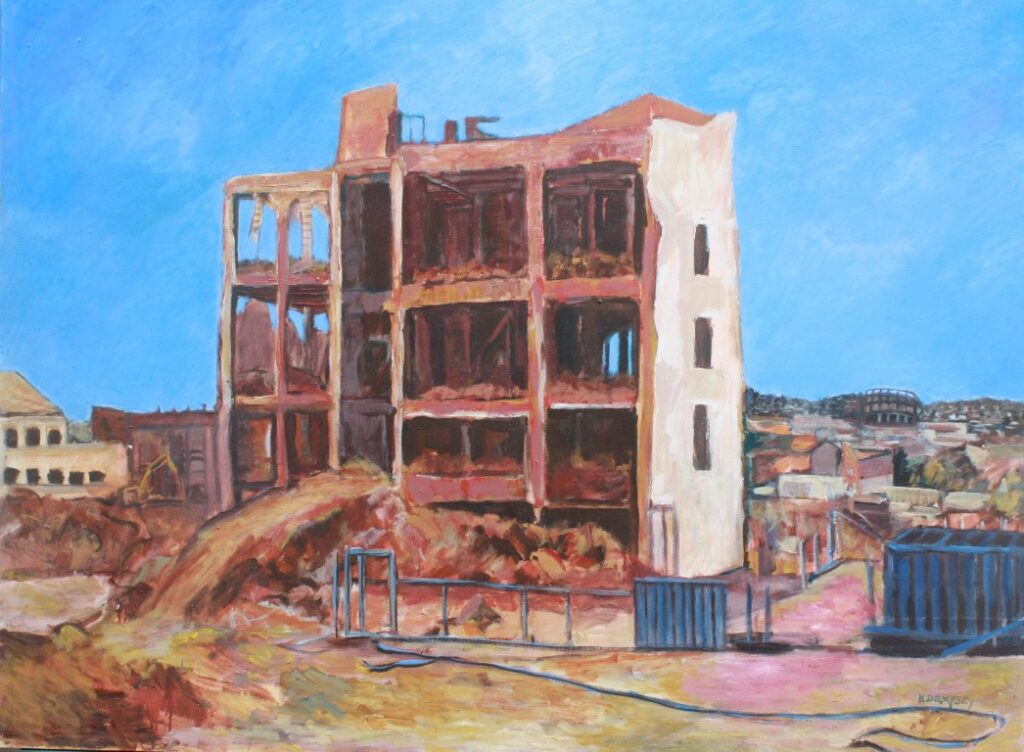 Demolition by Kathleen Dempsey

Acrylic on canvas $700 152x122cms
JUDGES COMMENTS:
This rugged and dramatic painting conveys a real sense of pathos through a bold use of scale to emphasise the monumentality of the subject. Saturated colour and direct handling are consistent with the simple and bold framing of the central motif. 
Third Prize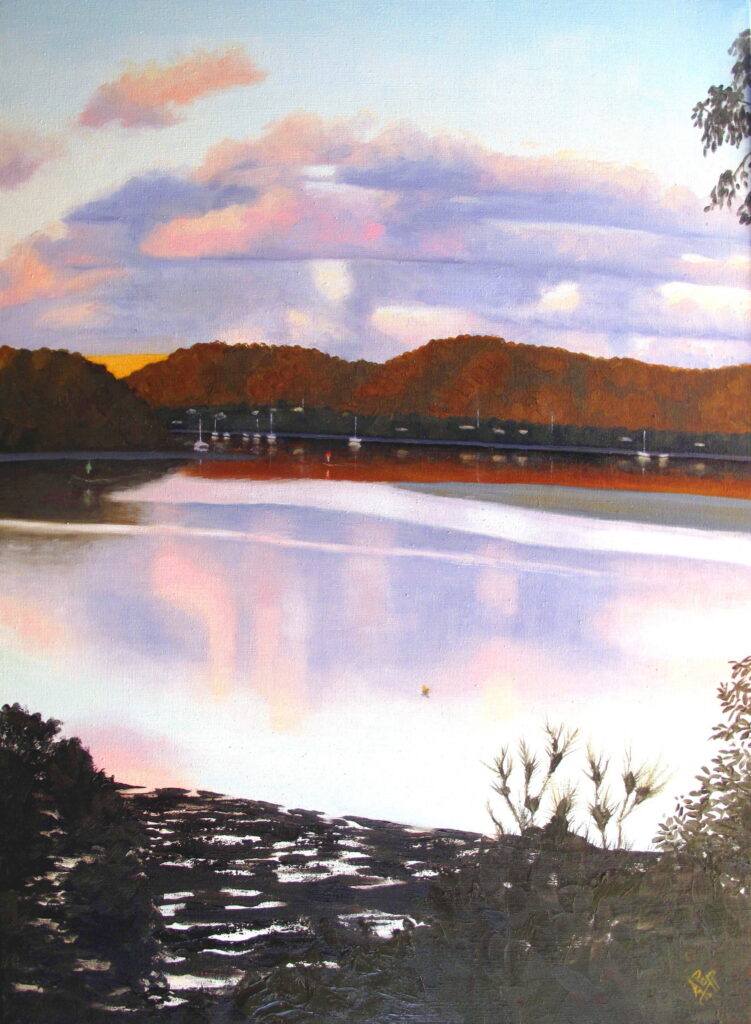 Sunset Over Canaipa Passage by Abramo Papp

Oil on Linen $1200 106x76cms
JUDGES COMMENTS
A powerful mood is established though simplified forms, clean colour and most importantly an all-pervasive light. 
Highly Commended
The Ginger Plant by Peter Hubbard

Oil Painting $500 54x44cms
JUDGES COMMENTS
An astute juxtaposition of values resulting in a strategic placement of focal points leads the viewer into and around the space of this painting. Informal handling and a vibrant palette convey a sense of delight in everyday things.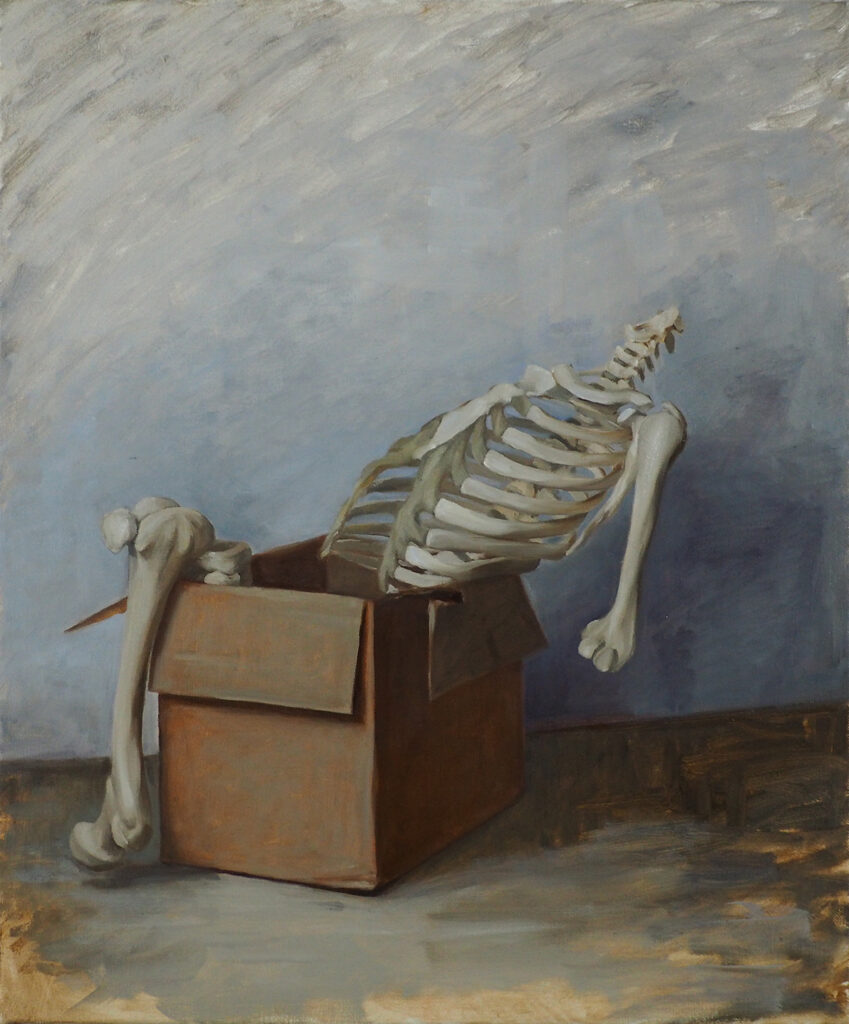 Cleaning Out The Closet by David Fenoglio

Oil on Linen $1800 65x55cms
JUDGES COMMENTS
Firm drawing, a disciplined technique and well observed values make this a solidly constructed, arresting work. 
Commended
Samford South Pine by Mike White

Acrylic on Canvas $600 50x75cms
JUDGES COMMENTS:
An emphatic yet well-managed composition demonstrating a natural affinity for the medium. The expressive range of a saturated palette has been exploited without sacrificing naturalistic effects or a notion of a connection to a specific place.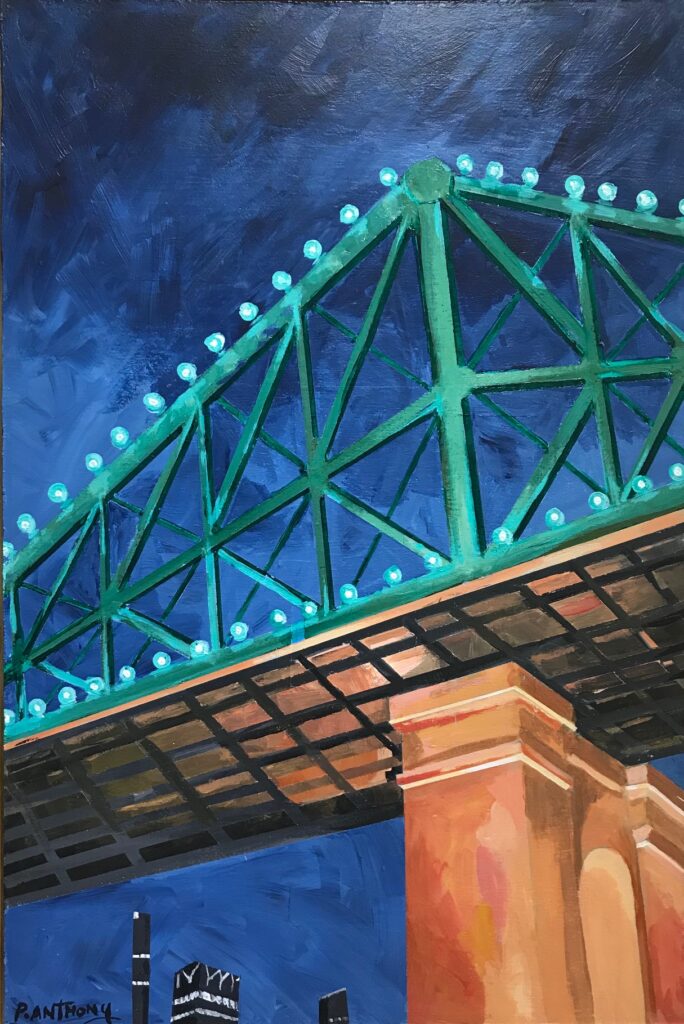 Story Bridge By Night by Paul Anthony

Acrylic $300 32x48cm
An original view of this much depicted subject combining firmly constructed planes, a sure instinct for spatial relationships, and a sense of immediacy bring this image to life.
---
SECTION 2: Watercolour Painting
First Prize

Nudgee Beach Early by Tony Walker

$850 44x92cms
JUDGES COMMENTS
The confident application of washes and contrasts between the small figures and the broad areas of sky create a strong sense of atmosphere and mood.  
Highly Commended
Fassifern Valley by Greg de Silva
JUDGES COMMENTS
A fresh, direct treatment, combing a careful selection of the essential elements of the subject and its relationships as well as a confident application of the medium.  
---
SECTION 3: Photography and Digital
First Prize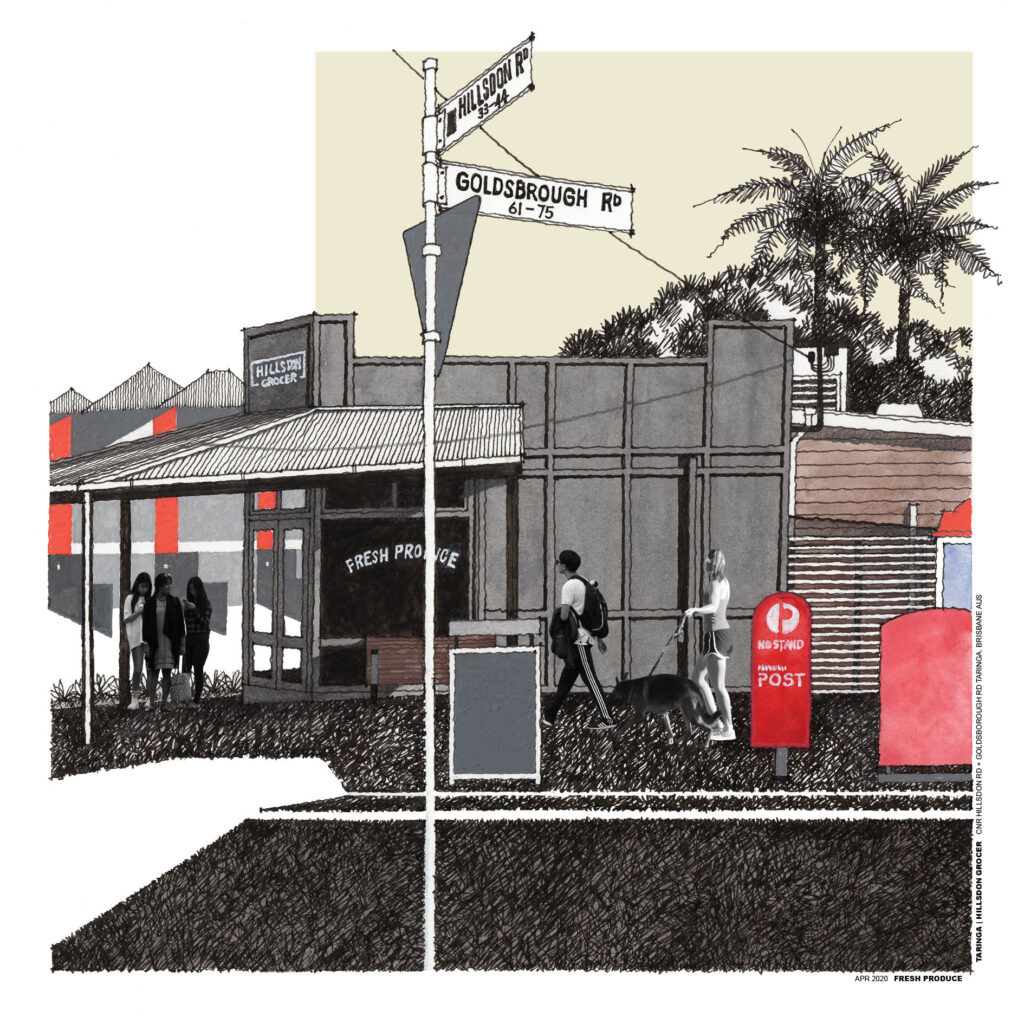 Fresh Produce by Alan Innes

Digitally Assembled Drawing $390 50x50cms **SOLD**
JUDGES COMMENTS
A very accomplished and taut essay in two dimensional design revealing a sure instinct for the juxtaposition of shapes, quality of line and distribution of values.  
Highly Commended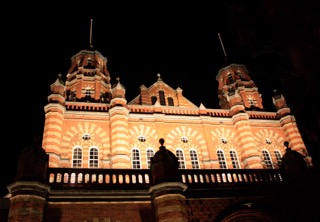 Old Museum – Nocturn by Joanne Heath

Photograph $295 53x41cms
JUDGES COMMENTS
The dramatic lighting on this evocative building has been thoughtfully captured. 
---
No artworks were entered in Section 4: Sculpture/ 3D All Media
---
SECTION 5: Drawing
First Prize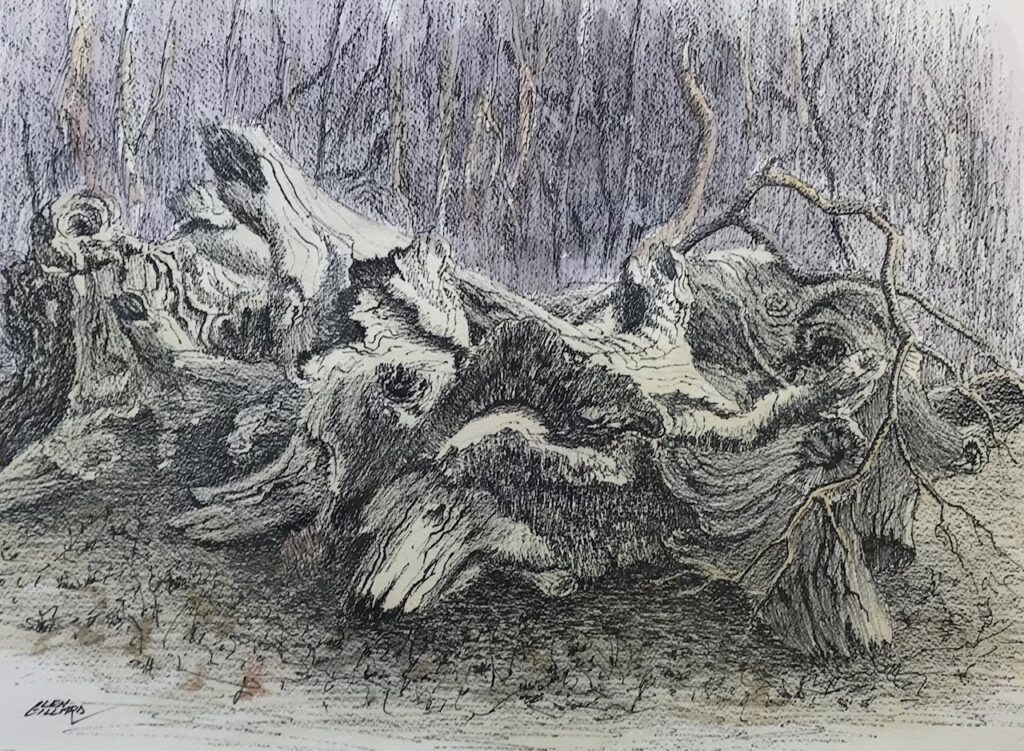 Remnants by Glen Gillard

Pen and Wash $500 47x57cm
JUDGES COMMENTS
A skilful and sensitive use of the medium to has been used to develop the lively abstract patterns in the subject. Intricate surface detail and carefully stated values contribute to create an air of mystery.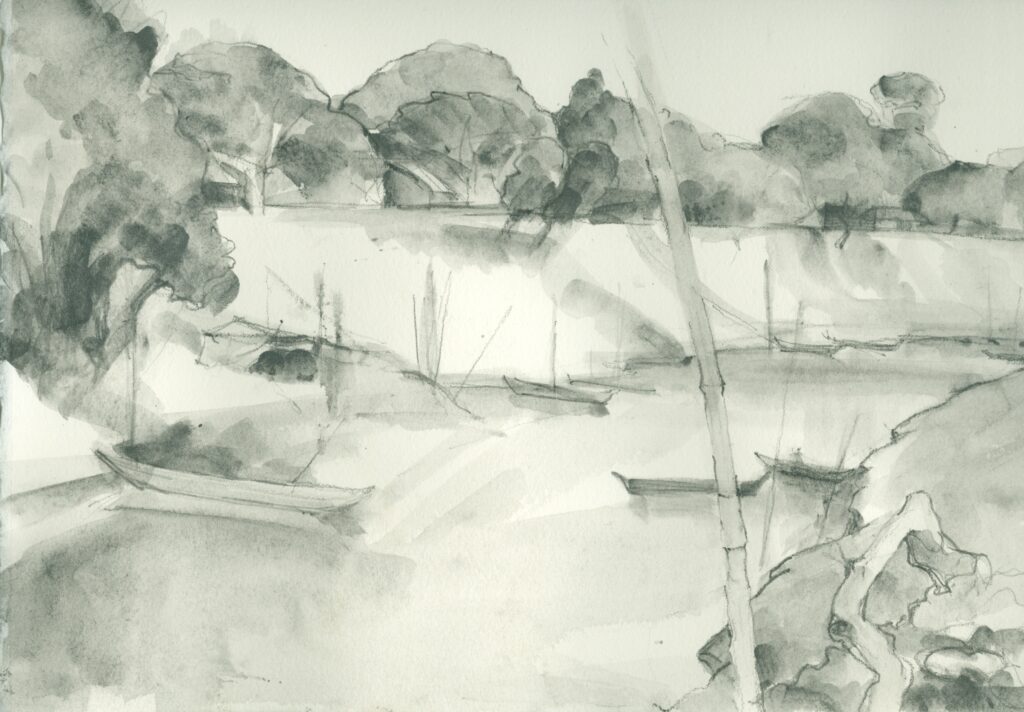 Cambodian Fishing Village by Kay Kane

Drawing $450 54x33cms
JUDGES COMMENTS
Great economy of means has been used to suggest rather than directly state essential information about space, light and sense of place.  
---
SECTION 6: 2D Works All Other Media
First Prize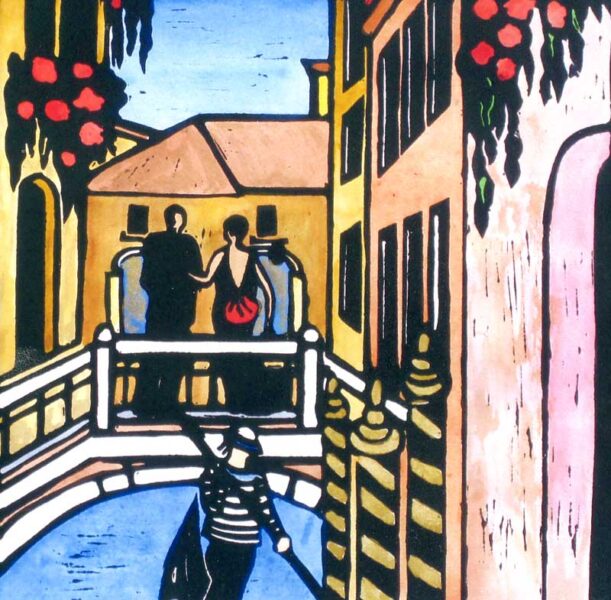 Venice by Christine Groh

Hand Coloured Linocut $300 52x62cms **SOLD**
JUDGES COMMENTS
The graphic technique is used to great effect to convey the charm of Venice and evoke a cheerful, festive mood. 
PEOPLES CHOICE: Winner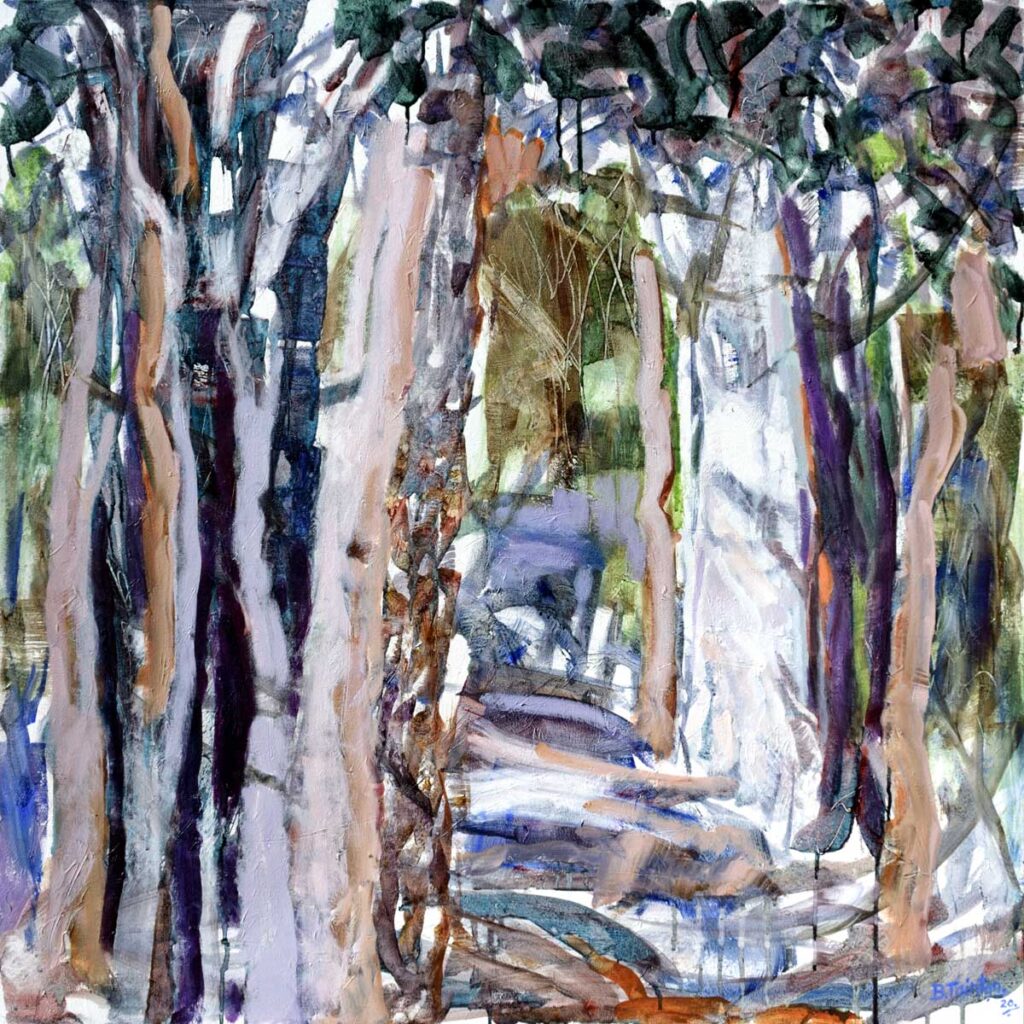 Coucal Trail by Beverley Tainton
Acrylic $2900 98x98cm