Congratulations to our prize winners and thank you to our Judge Jane James, and Fellows Selector Greg de Silva.
---
First Prize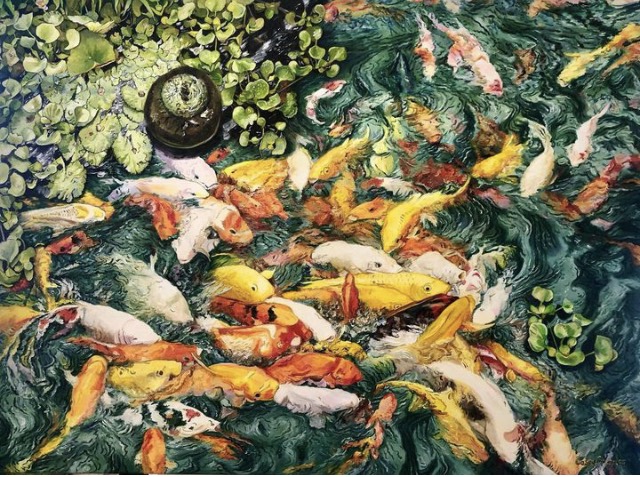 Feeding Frenzy
by Casey Charles
JUDGES COMMENTS
"I was impressed by the complex subject matter tackled in this piece. The painting is striking in its dynamic composition, and clever capturing of movement.
The palette is vibrant and clean, and the painterly brushwork further reinforces the energy of the work. A well resolved and challenging work.
"
---
Second Prize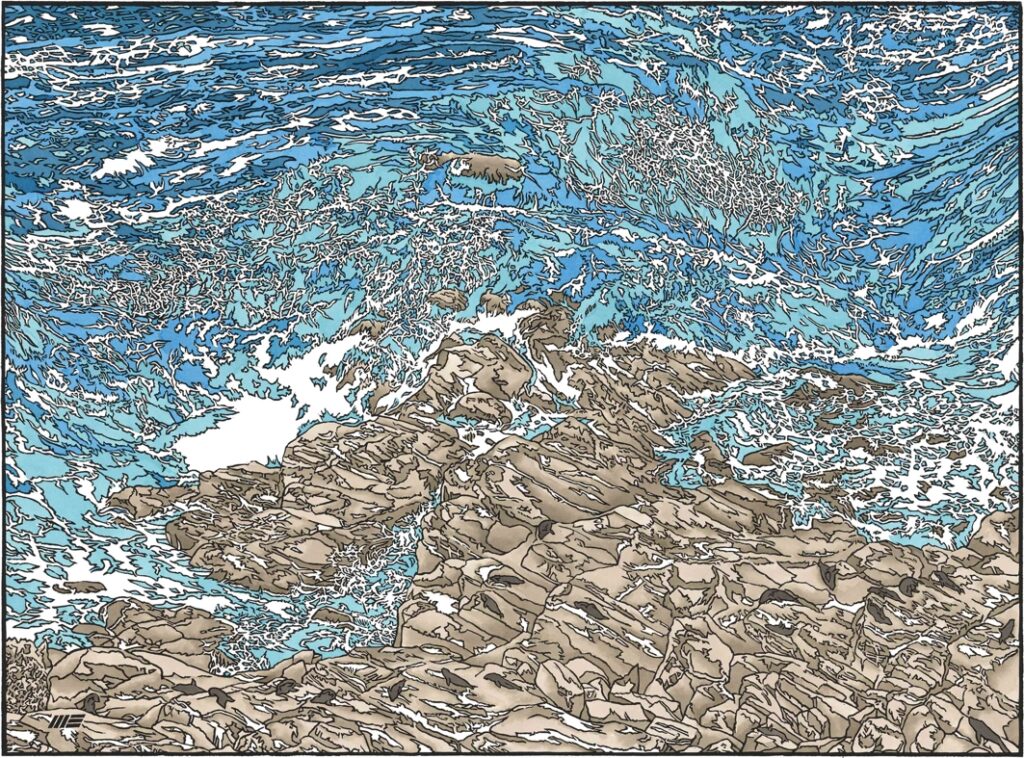 Seal Rocks
by Wayne Singleton
JUDGES COMMENTS
I was particularly impressed by the treatment of the water in this work, and the movement that was captured in a linear medium. It is a thoughtfully composed work, with a restrained and effective use of colour. It is both whimsical and dynamic, and a skilful rendering of complex subject matter.
---
Third Prize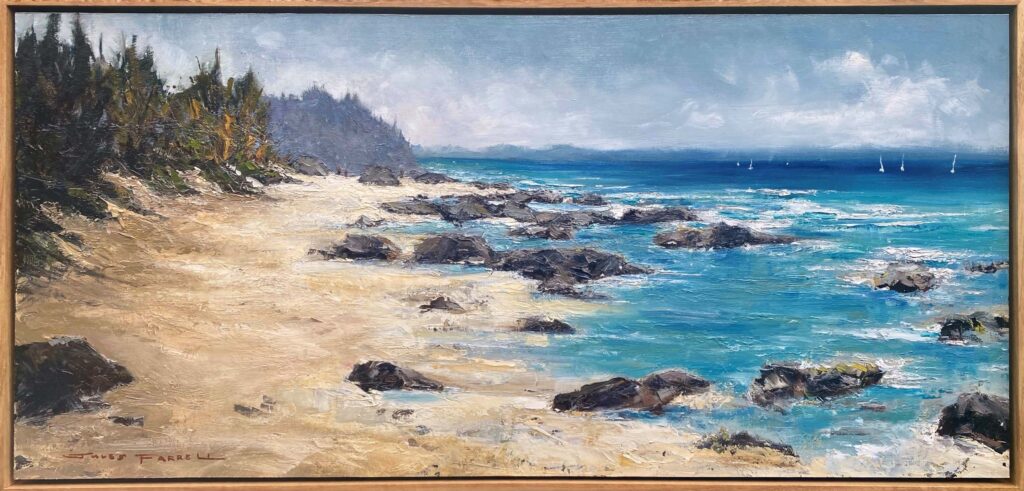 Find Rest in the Water
by Jules Farrell
JUDGES COMMENTS
A beautifully painterly piece, which is both atmospheric and evocative. It is a good example of the use of atmospheric perspective in a moody but balanced composition.
---
Highly Commended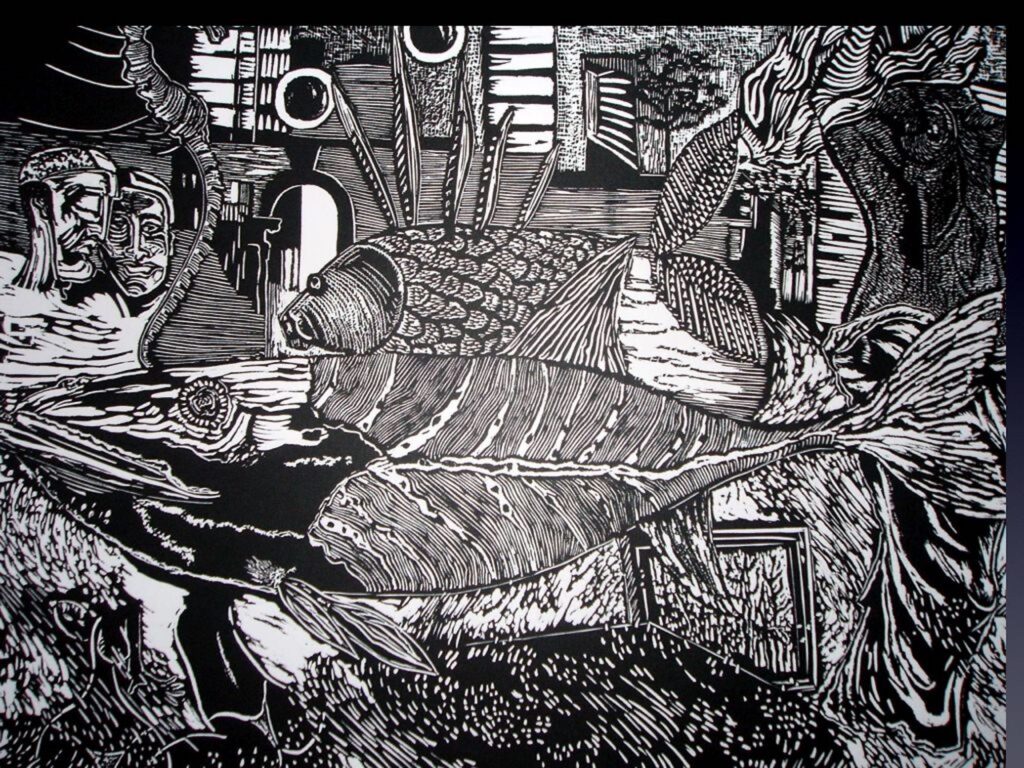 Afternoon at the Rocks (Sydney)
by Anna Gonzalez
JUDGES COMMENTS
A skilful use of line and composition in a monochrome work.
---
Highly Commended
Sub-Woofer
by Jo Cochrane
JUDGES COMMENTS
This is an epic undertaking in coloured pencil, and an excellent use of the medium. The capturing of such dynamic and difficult subject matter is very impressive.
---
Young Artist Excellence Award – 18-30yrs old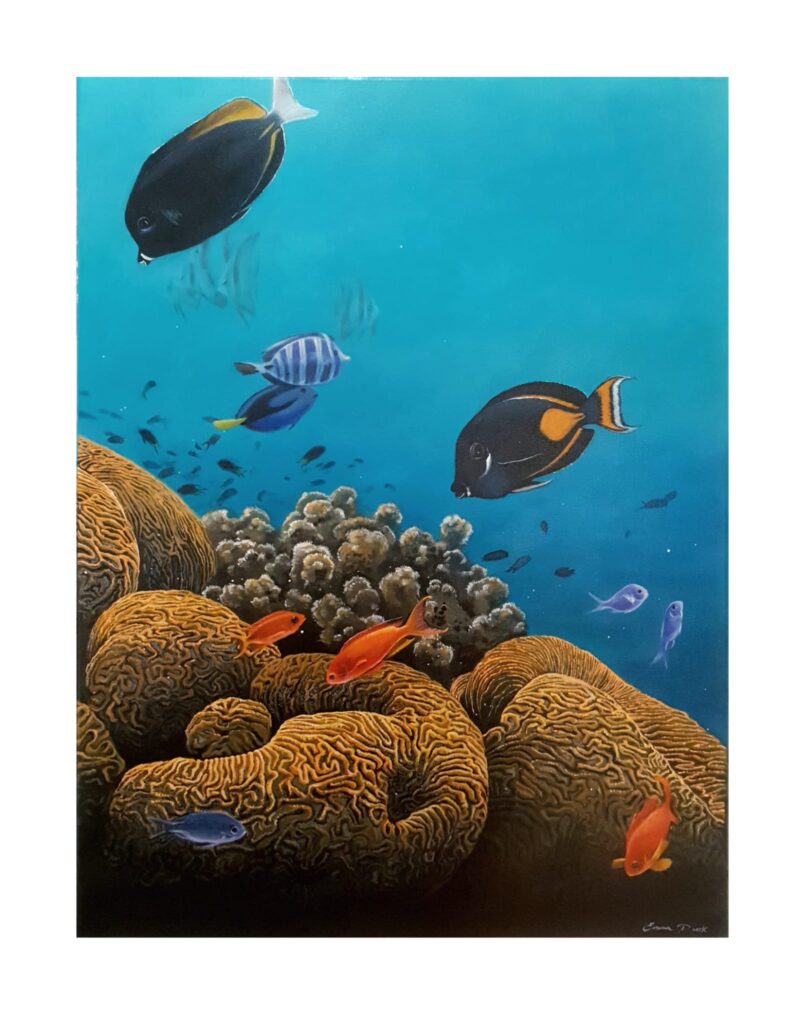 Shall I Join You
by Emma Duck
JUDGES COMMENTS
Interesting composition and use of colour pencil as a medium.
---
Fellows Recognition Award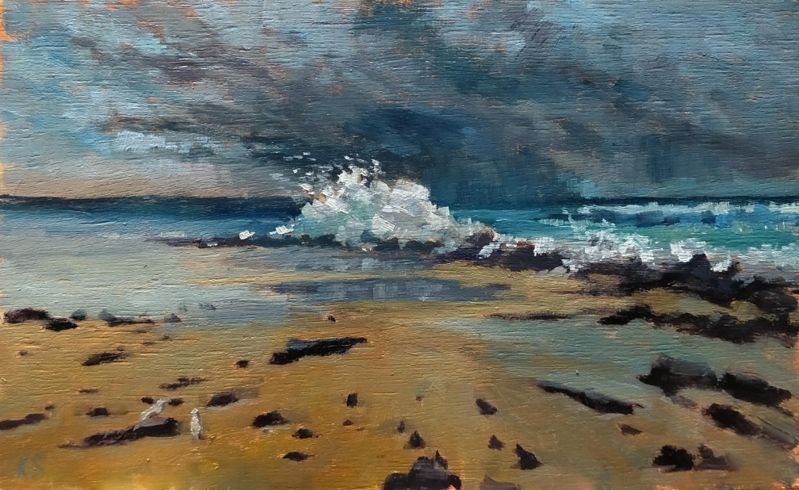 Storm Approaching Woody Head
by Dr. Ekaterina Strounina
SELECTORS COMMENTS:
A charming little seascape conveying a mood of the approaching storm, the wave creating that 'splash' as it connects with the rocks on the shore line with different tones of blue, getting deeper as we move further out to sea. Warm hues of the rocks (brown) and the shoreline add to the overall effect of the image, not sure if the tide had been out and is now coming in. The white tones of the seagulls mirror the white in the wave – well done!
---
Peoples Choice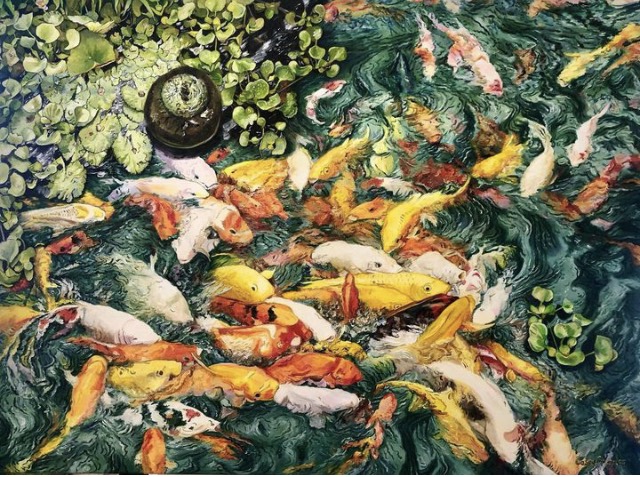 Feeding Frenzy
by Casey Charles