Congratulations to our prize winners and thank you to our Judge Richard Blundell, and Fellows Selector Peter Hubbard.
---
First Prize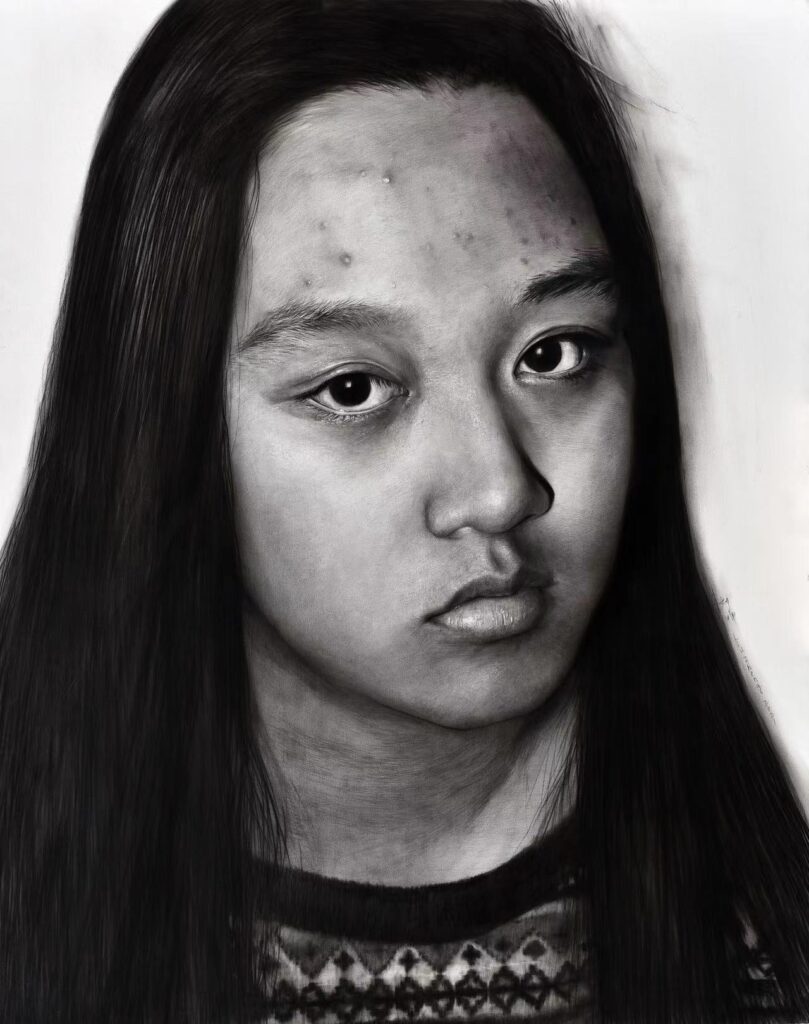 12 Years Old
by Leo Liu
JUDGES COMMENTS
The work by Chuck Close and Philip Pearlstein has given us an understanding of scale in large figurative works. This drawing provides a "reporting" that continues in this tradition that gives intimacy to the drawing itself. In this sense, the drawing medium itself is a key element of the work.
---
Second Prize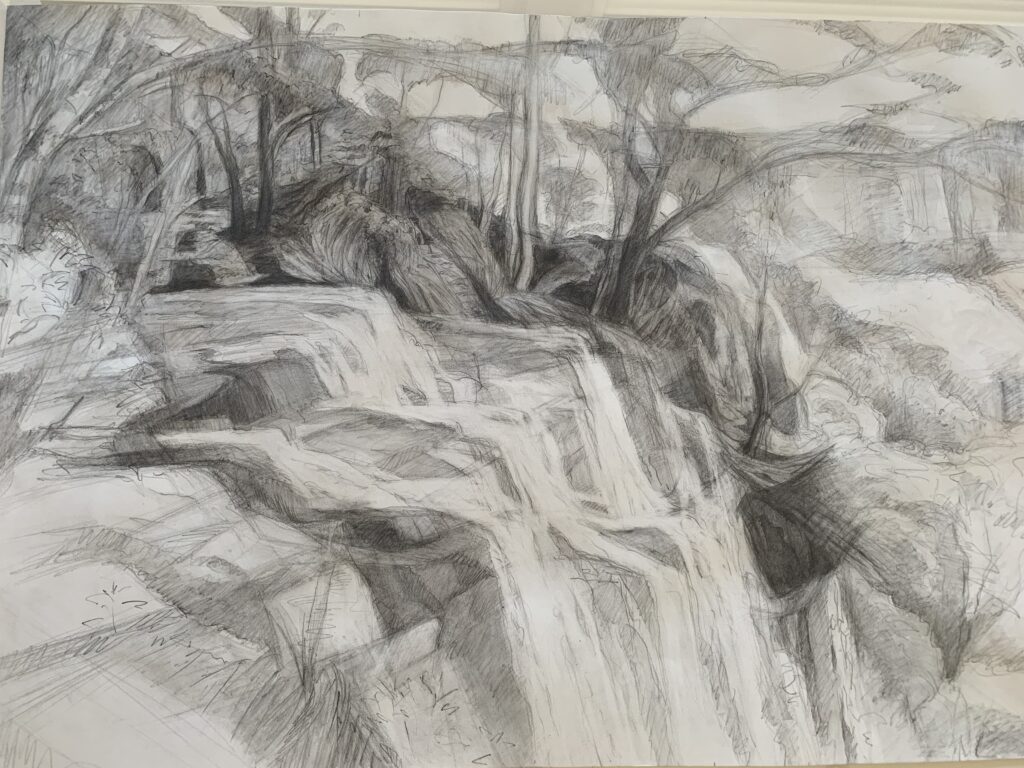 Forrest Water Cascades
by Dr. Christine Kirkegard
JUDGES COMMENTS
Drawings about landscape have a long history in both western and eastern traditions. Ideas about structure and cosmology provide a silent expression that speaks to seeing and understanding the world around us. This work is about a specific place with a specific structural form informed by the 19th century approaches of the " Humboldt school" where direct observation is informed by a scientific mind.
---
Third Prize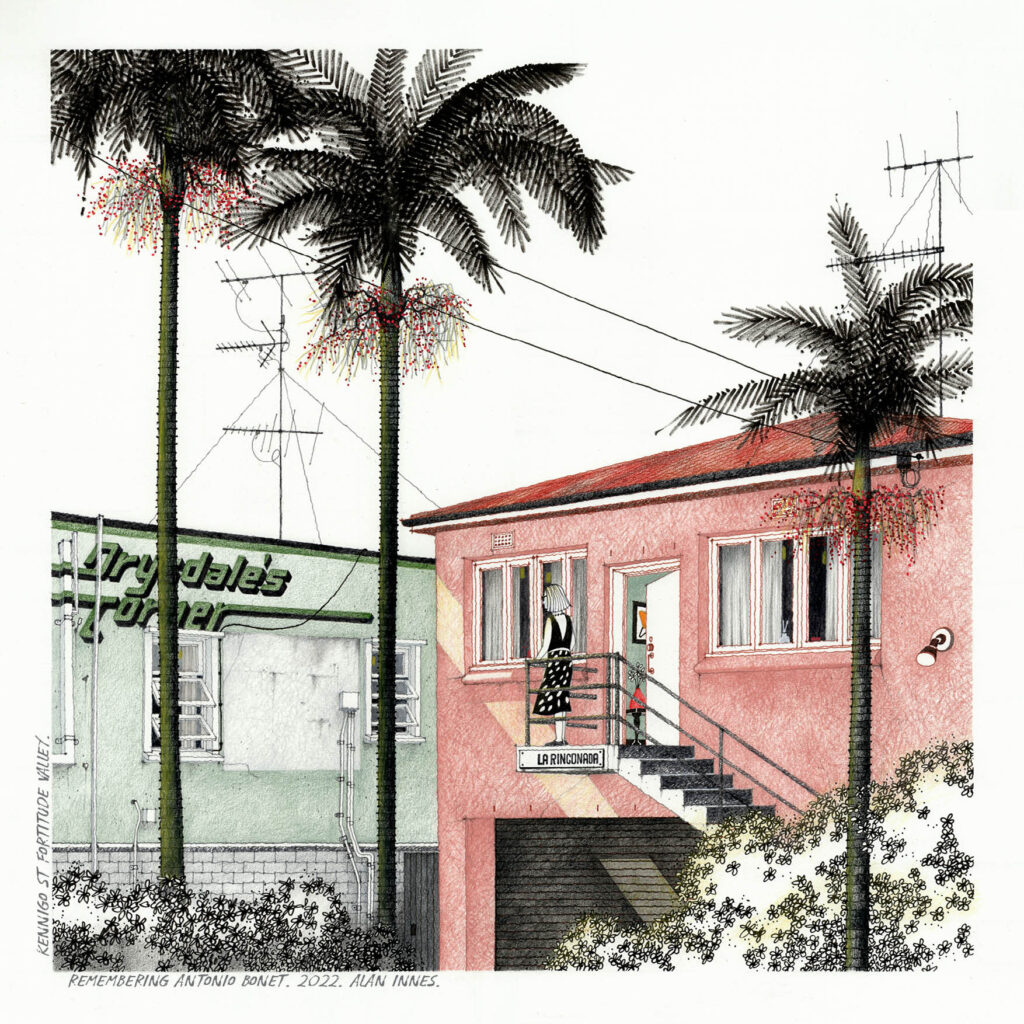 Remembering Antonio Bonet
by Alan Innes
JUDGES COMMENTS
This work fits a model of Queensland education at its inception which is "applied" art. We once perceived ourselves as in less need of "Fine Art"", rather art that fits into publication and gives responses to society's social fabric. This work gives a very grounded outcome with a reductionist aesthetic.
Highly Commended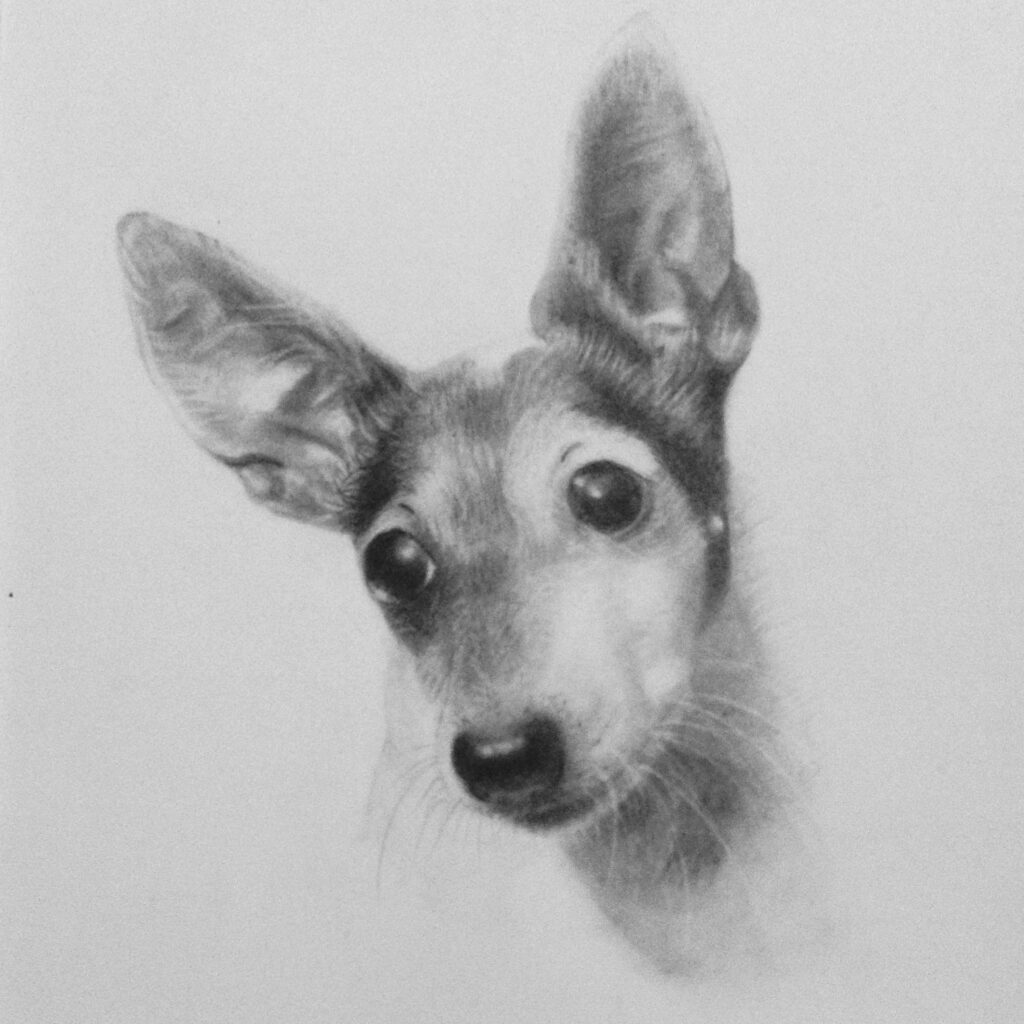 Studio Scene
by Laura McCallion
JUDGES COMMENTS
A passionate & intimate engagement with the subject.
Young Artist Excellence Award – 18-30yrs old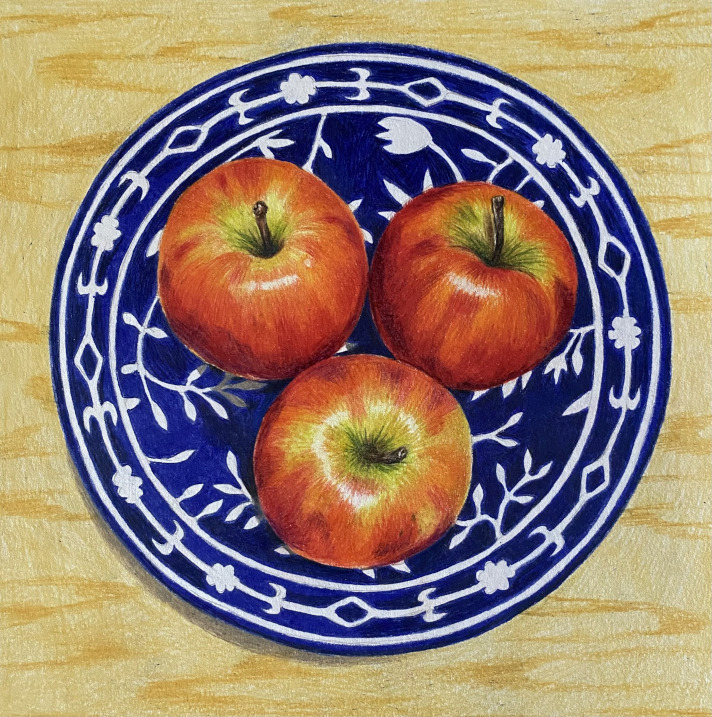 Still Life with Apples
by Olga Kuznetsova
JUDGES COMMENTS
Interesting composition and use of colour pencil as a medium.
---
Young Artist Excellence Award – 17yrs and under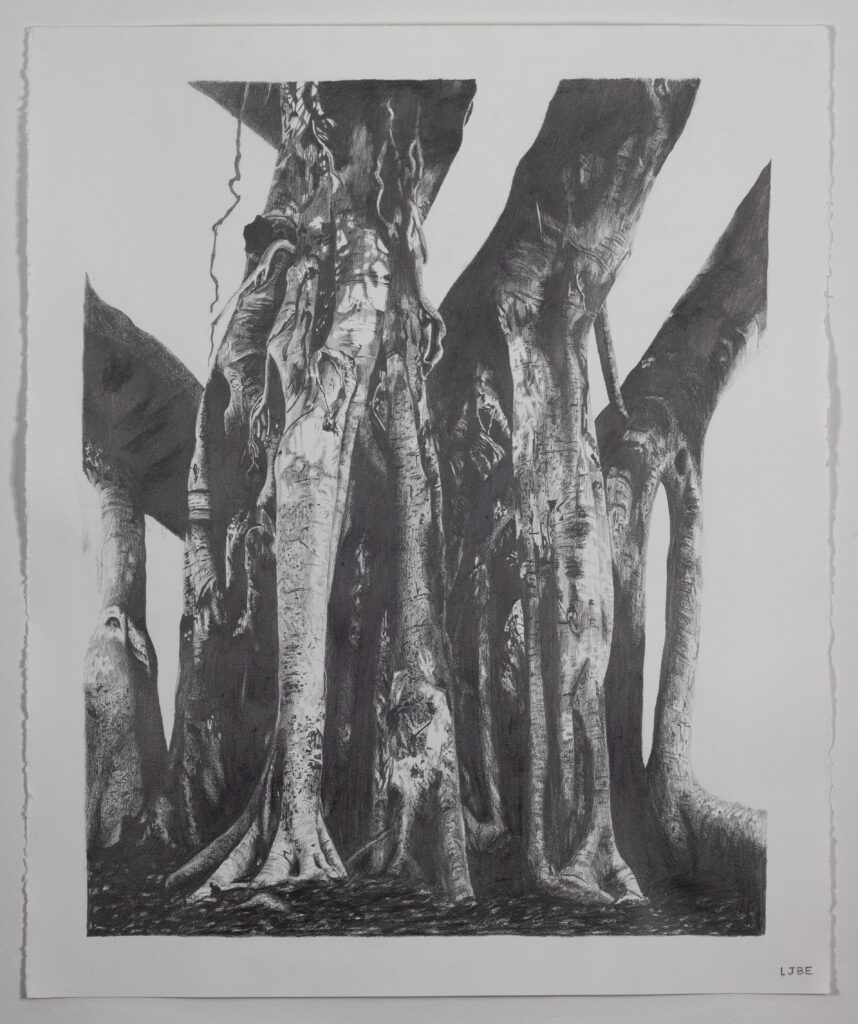 Ficus Macrophylla
by Lachie Elliott
JUDGES COMMENTS
Good observational drawing & cropping of the image provides a mature compositional element
---
Fellows Recognition Award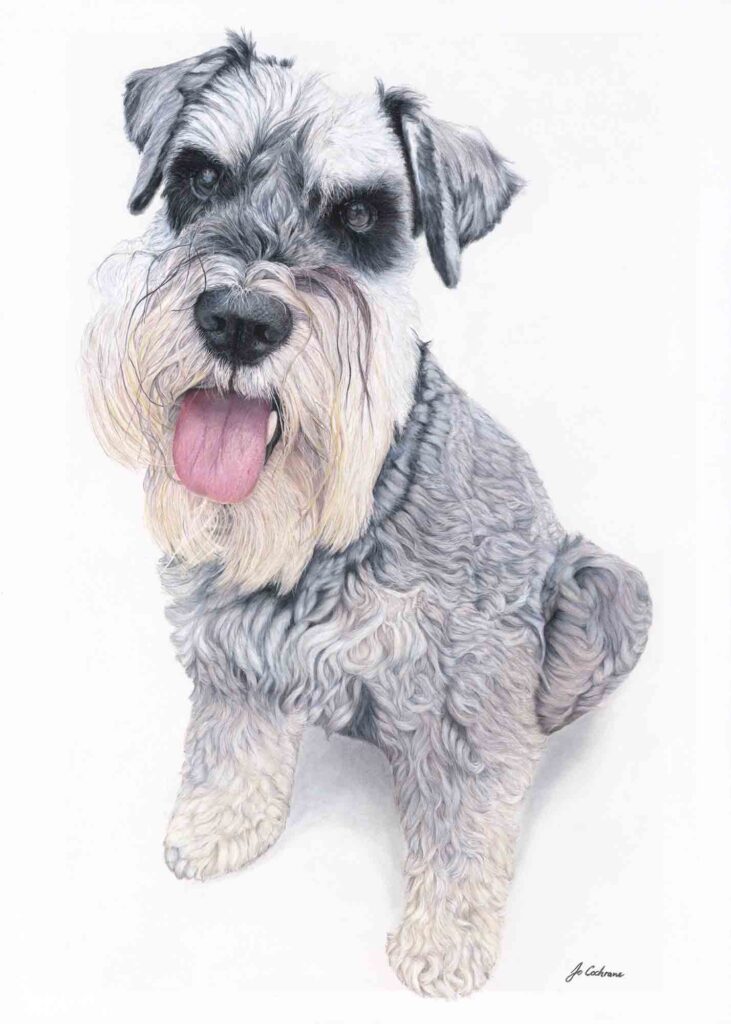 Bruno
by Jo Cochrane
SELECTORS COMMENTS:
The line work of the fur is beautiful, and has a very organic feel. One curl flows into the next effortlessly. Very Sensitive.
---
Peoples Choice
Visiting Monet
by Amy Bridge