Congratulations to our prize winners and thank you to our Judge Bill Gannon, and Fellows Selector Beverley Tainton.
---
First Prize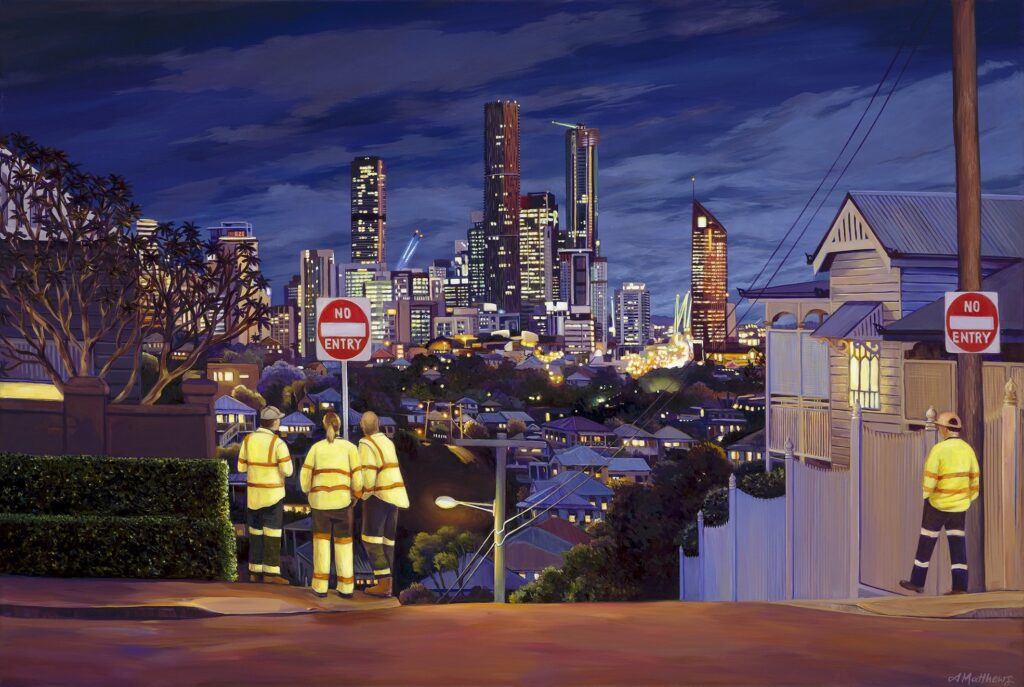 Under Construction
by Alexandra Matthews
JUDGES COMMENTS
A highly engaging painting about inner Brisbane at twilight/night. There is a strong sense of the city's hilly landscape. The workers look over the CBD and invite the viewer to do the same. Excellent use of acrylic. Fine composition, colour and light. Enough detail in the foreground leading to the dancing lights in the background.
---
Second Prize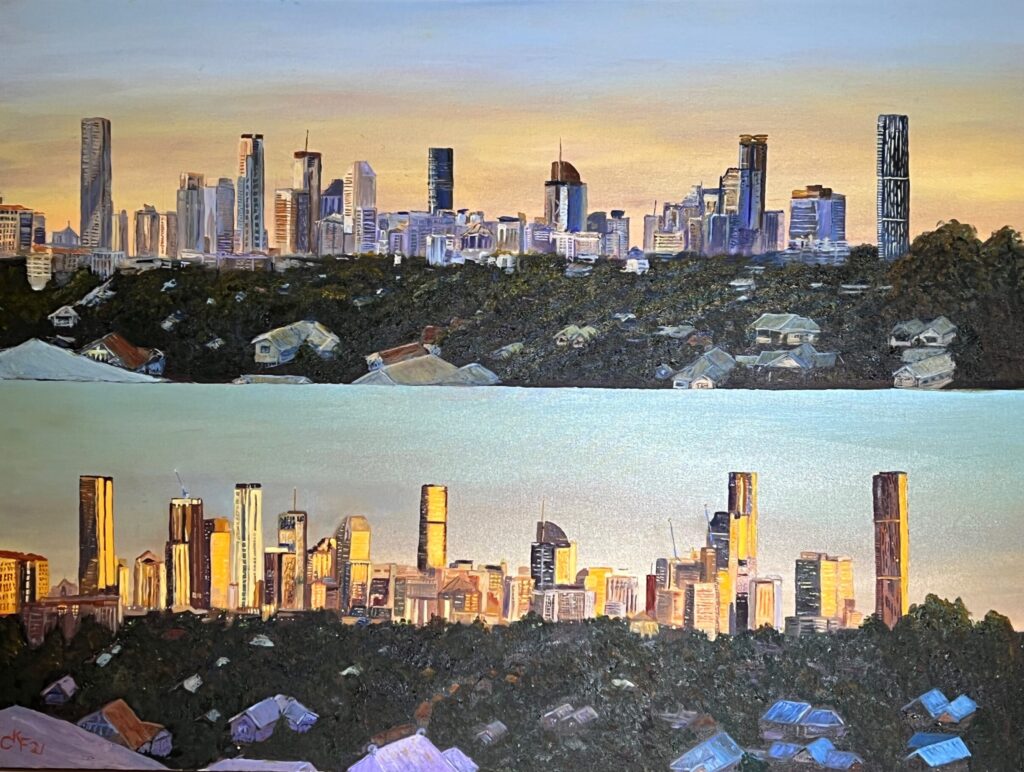 Brisbane Morning and Dusk
by Chris Foley
JUDGES COMMENTS
An appealing study of the Brisbane skyline at the beginning and end of day. The oil work shows a good use of light, tone and colour. Having 'two' works offers the intrigue of finding what elements are highlighted and what are hidden at different times in the subtropical city.
---
Third Prize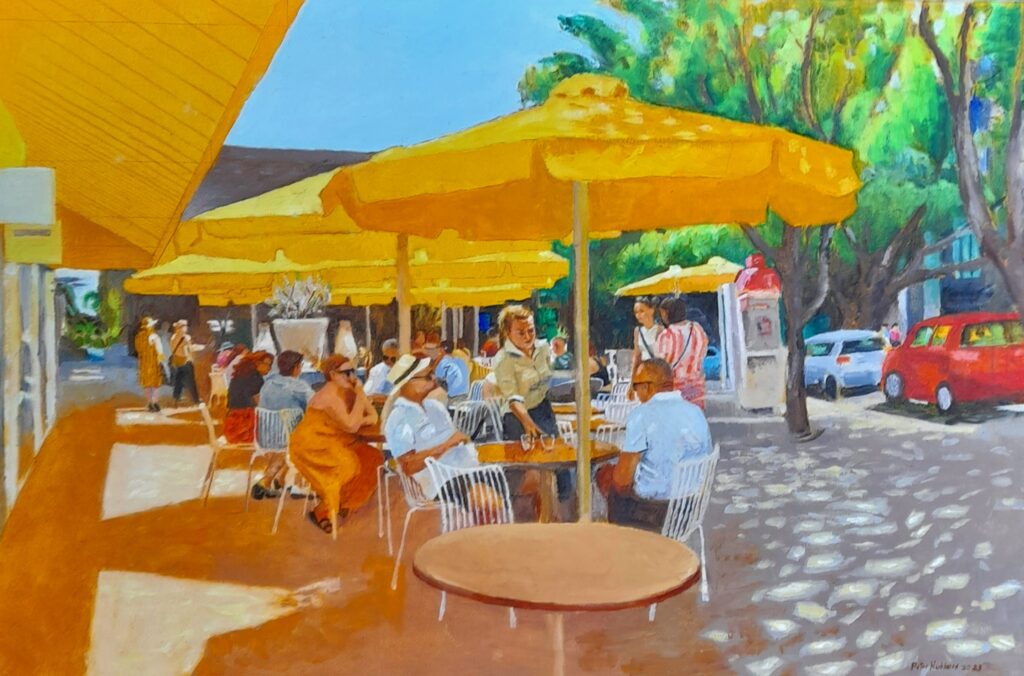 Sunshine on James
by Peter Hubbard
JUDGES COMMENTS
The work playfully explores a typical Brisbane outdoor gathering space. The bold use of yellow amplifies the sense of sunshine.
---
Highly Commended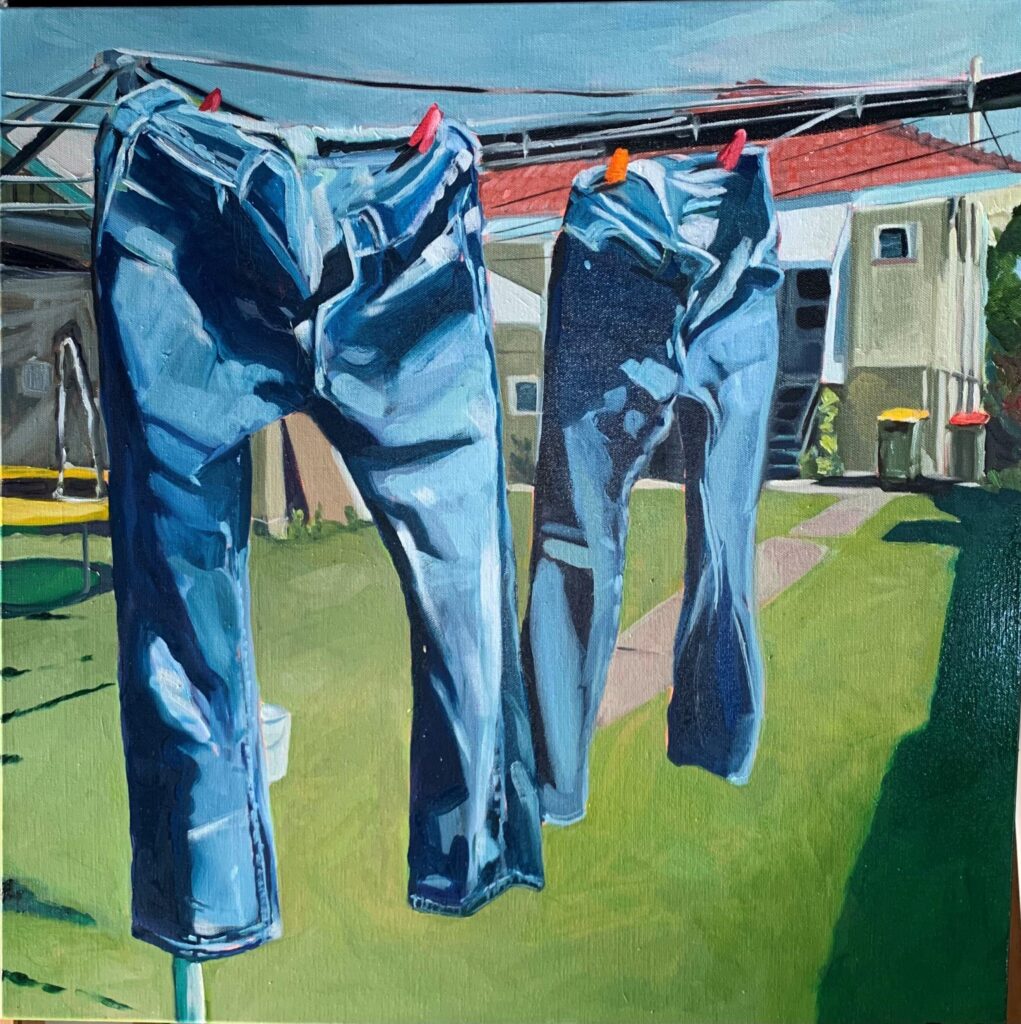 Suburban Symbolism in Brisbane
by Julie Litte
JUDGES COMMENTS
The viewer is drawn into a typical Brissy backyard. Well composed and painted. Strong and simple execution.
---
Highly Commended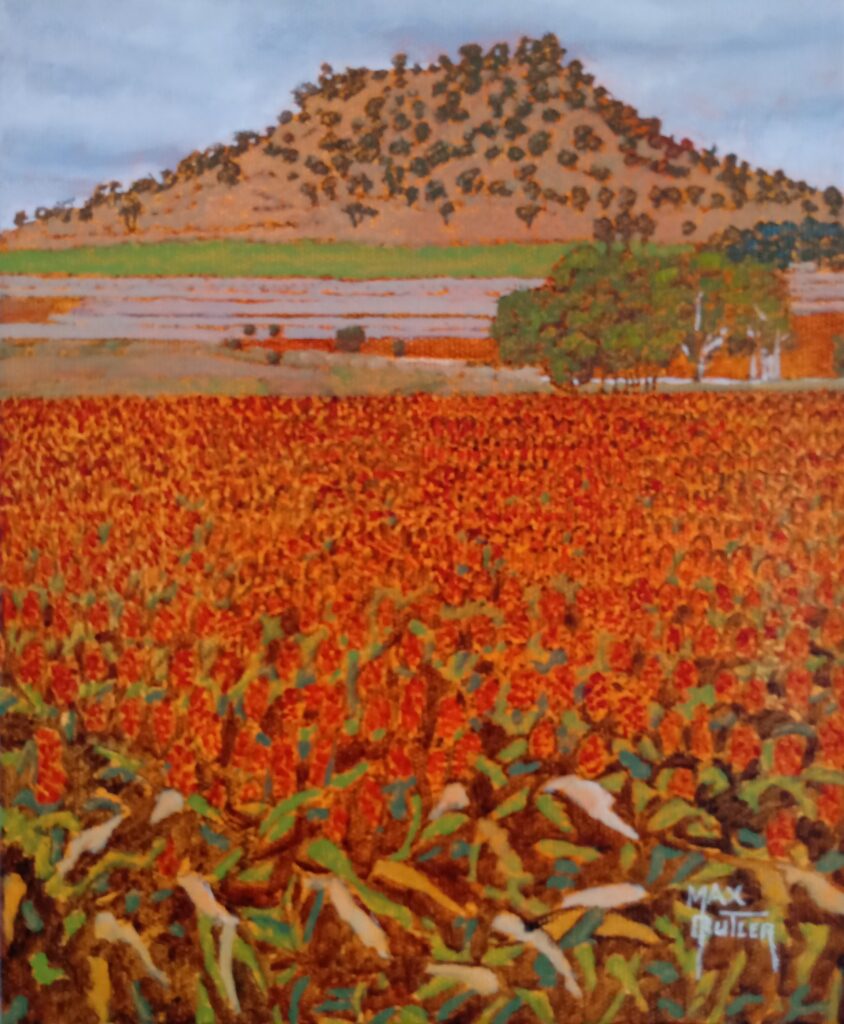 Outside Brisbane
by Max Butler
JUDGES COMMENTS
The small work exhibits a strong understanding of landscape with a smart selection of colour.
---
Highly Commended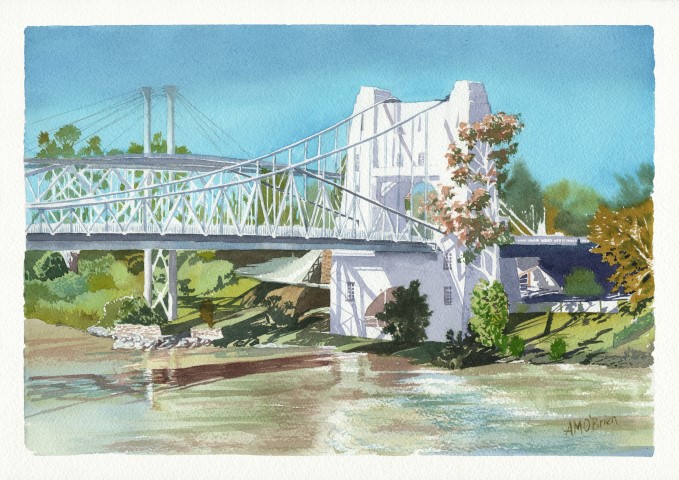 Walter Taylor Bridge
by Anne Maree O'Brien
JUDGES COMMENTS
The artist produced a fine watercolour work of a Brisbane landmark. Excellent shadows and tones.
---
Fellows Recognition Award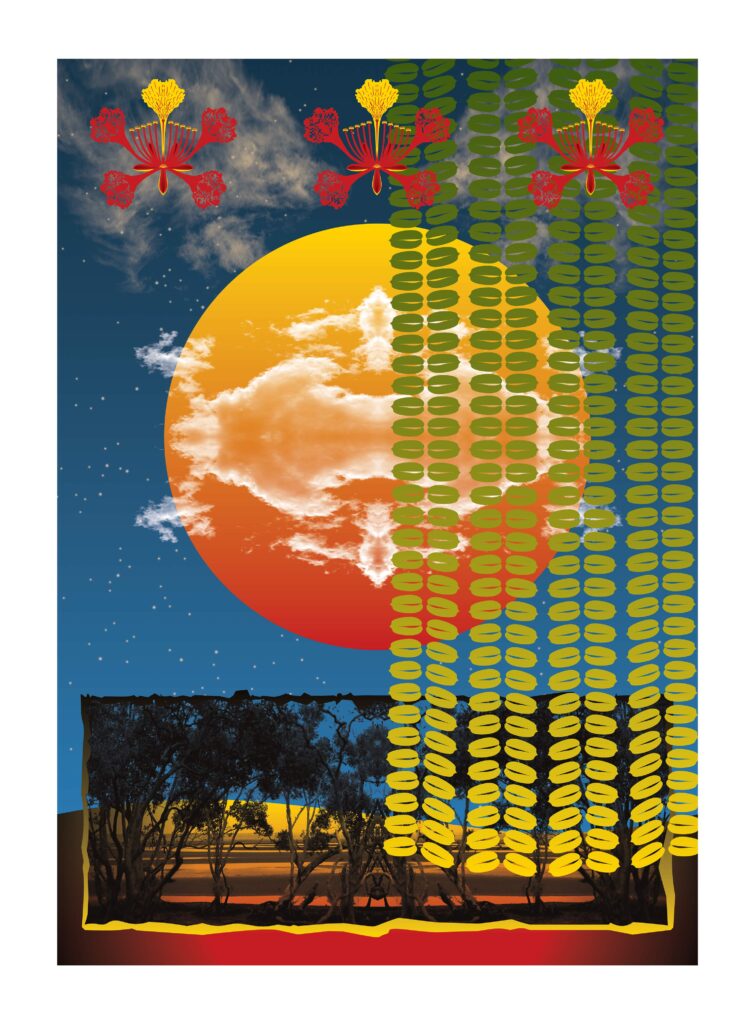 Poinciana Summer
by James Randall
SELECTORS COMMENTS:
I feel this art work embraces originality and creativity – but, most importantly it emits a personality and feeling of a Brisbane Poinciana summer. Composition is very well balanced and colour use moves me around the artwork, engaging me in a feeling of that Brisbane summer I know so well.
---
Peoples Choice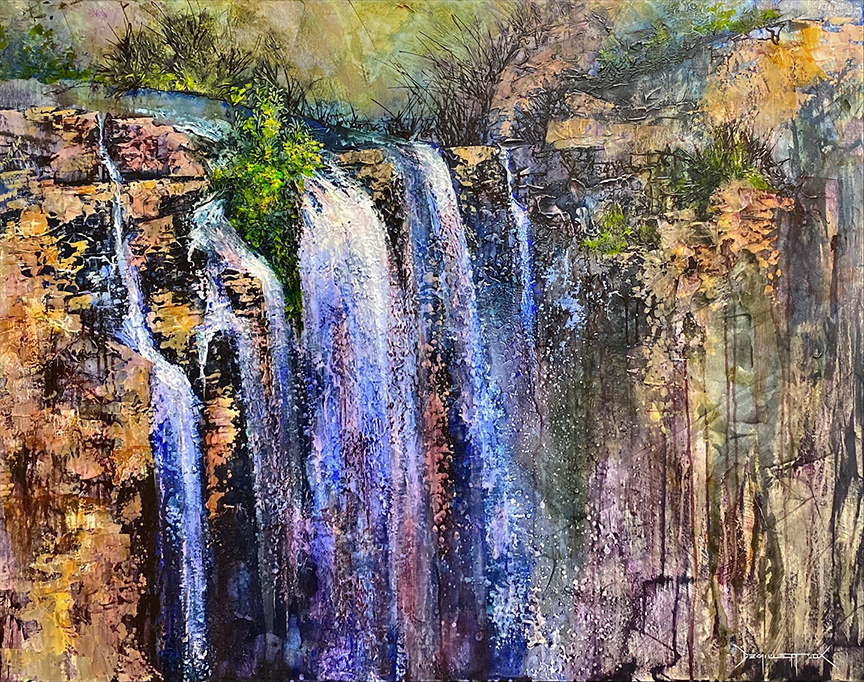 Above Queen Mary Falls
by De Gillett Cox