The Royal Queensland Art Society would like to congratulate all the winners in the 2022 Queensland Figurative Exhibition, part of the RQAS Biennial.
Thanks also to our Judge Ben Smith.
Please scroll down to view the winning artworks and judges comments.
---
First Prize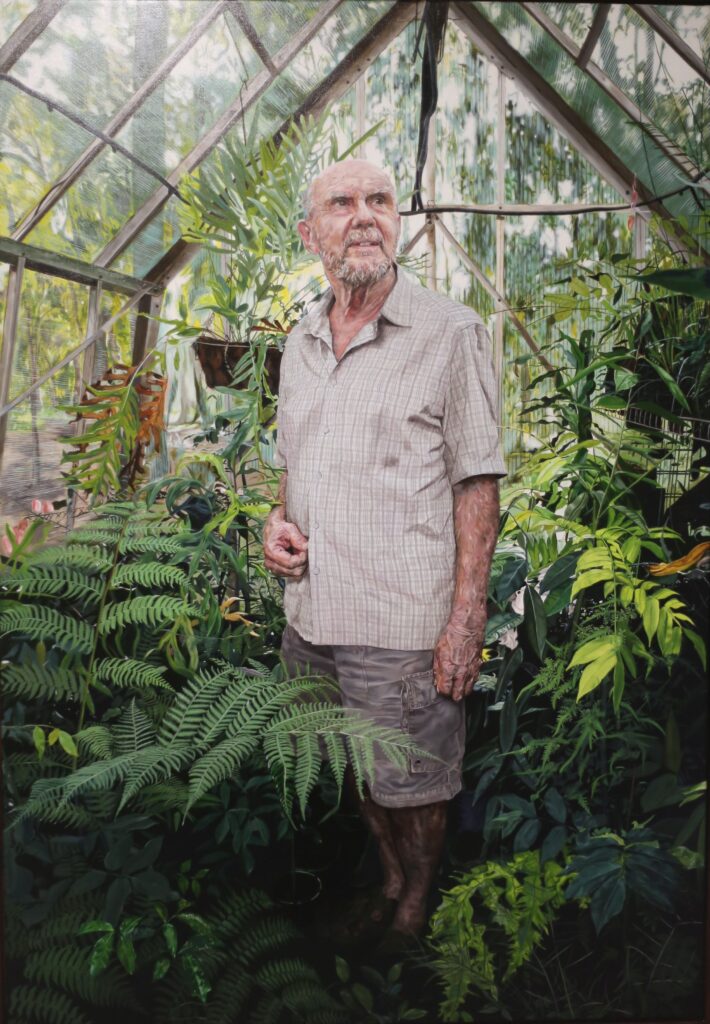 Dad at Home
by Greg Jessup
JUDGES COMMENTS
Conveys the high regard the artist has for his father and how their psyche both pervades the space and stands in wonder of it. An incredible, mad work with overwhelming sense of life. Deft lively brush marks on the figure. Playful colours in the skin tones. This is not just photorealism. Beautifully composed. I feel like various elements of the surrounding foliage have been manipulated to keep your eye within the picture frame. The background elements push the figure forward. An image that shocked me with its intensity the moment I saw it.
---
Second Prize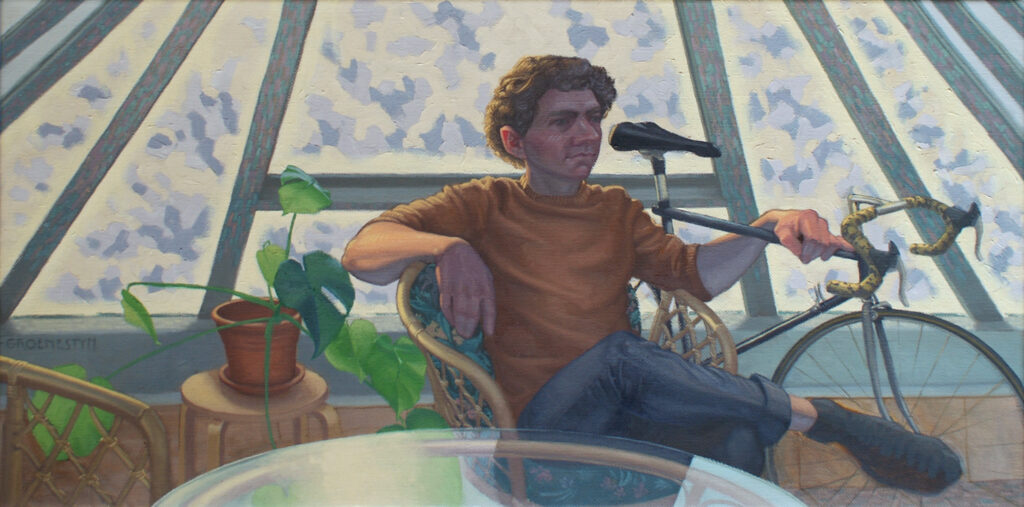 Patron Saint of Adventure
by Samantha Groenestyn
JUDGES COMMENTS
This is a highly original composition. You can see that every shape and form, each placement of an object in this picture has gone through the filter of a human mind. Very idiosyncratic. Who would have thought a bike on a shoulder would work so well. Love the light from behind. A lovely feeling of warmth and regard for the sitter.
---
Highly Commended
Oneness
by Anne-Marie Zanetti
JUDGES COMMENTS
I have a lot of respect for people who go beyond trying to paint what is before them. It is far more difficult than people imagine. The technical problems to be overcome are often huge and if done well the effort isn't always apparent to the viewer. A beautiful thoughtful idea.

---
Peoples Choice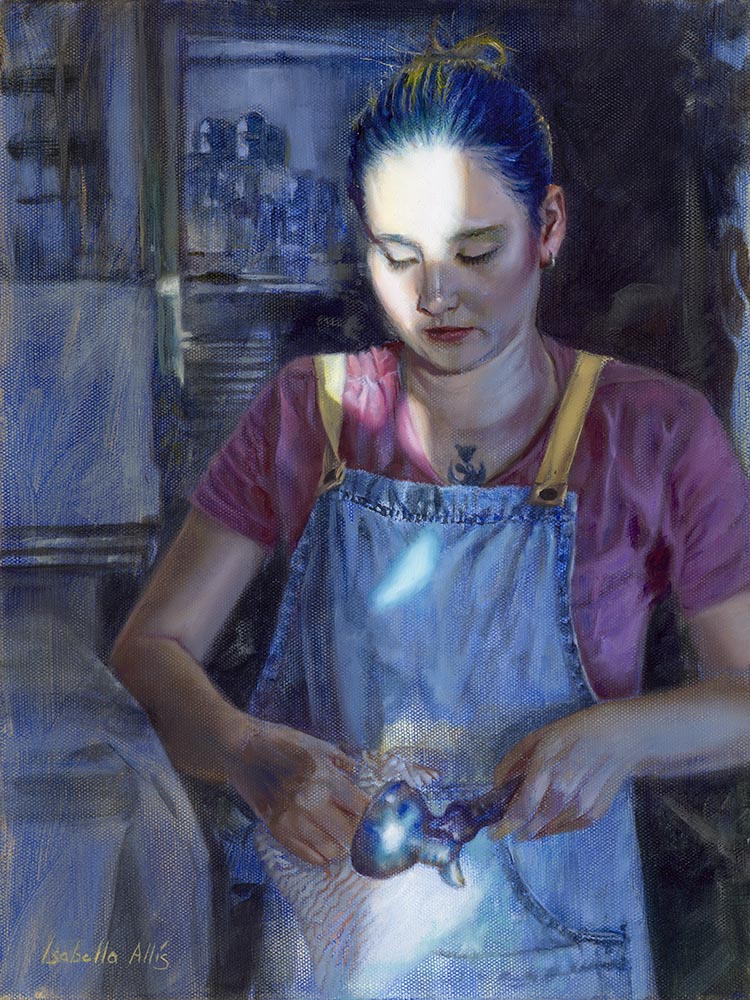 First Coffee
by Isabella Allis