The Royal Queensland Art Society would like to congratulate the winners of the 133nd Members Annual.
Judged by Annette Raff, Robert Brownhall and Graeme Marshall.
To find out more about our judges scroll to the bottom of the page
Exhibition continues in Petrie Terrace Gallery until Sunday 23rd July.
---
Overall Winner – Best Artwork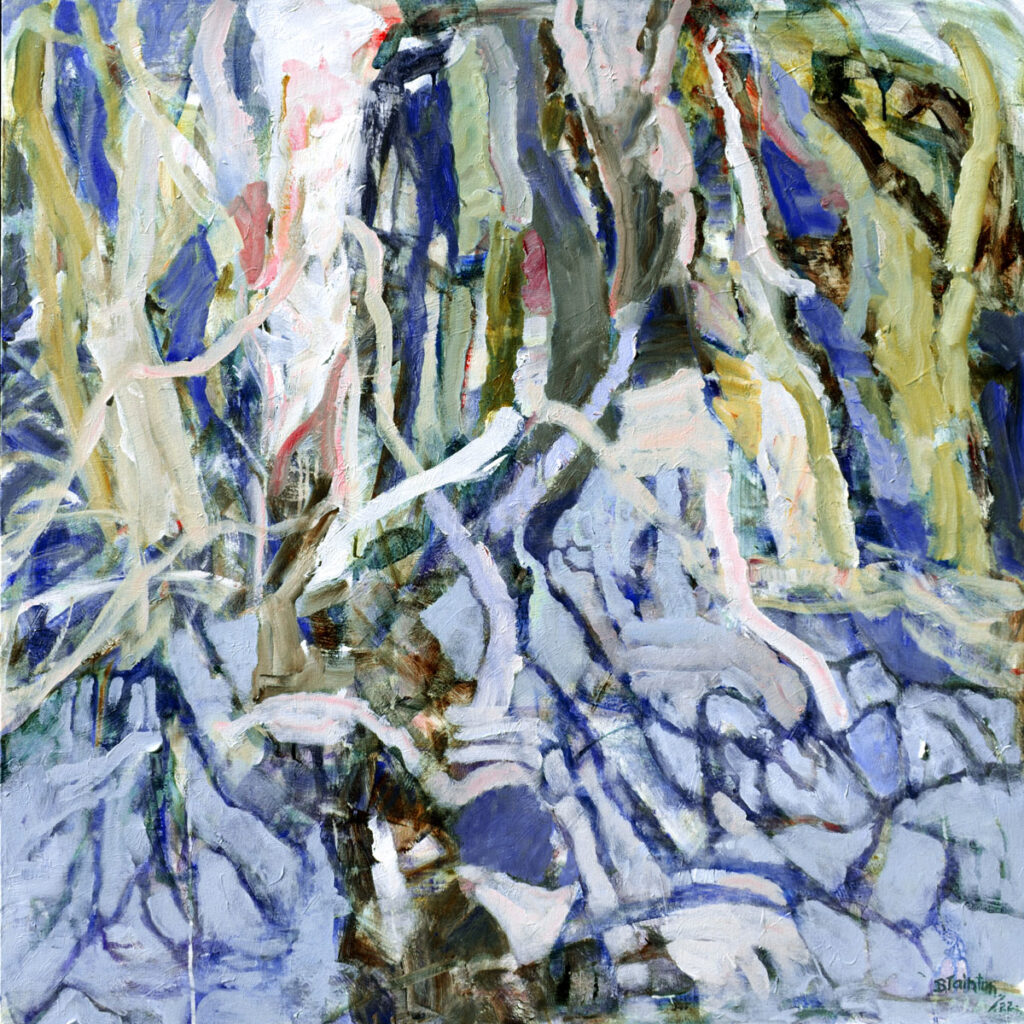 Wetland Edge
by Beverley Tainton
Acrylic
Judges Comments:
….
---
SECTION 1: Painting – Oils & Acrylics
First Prize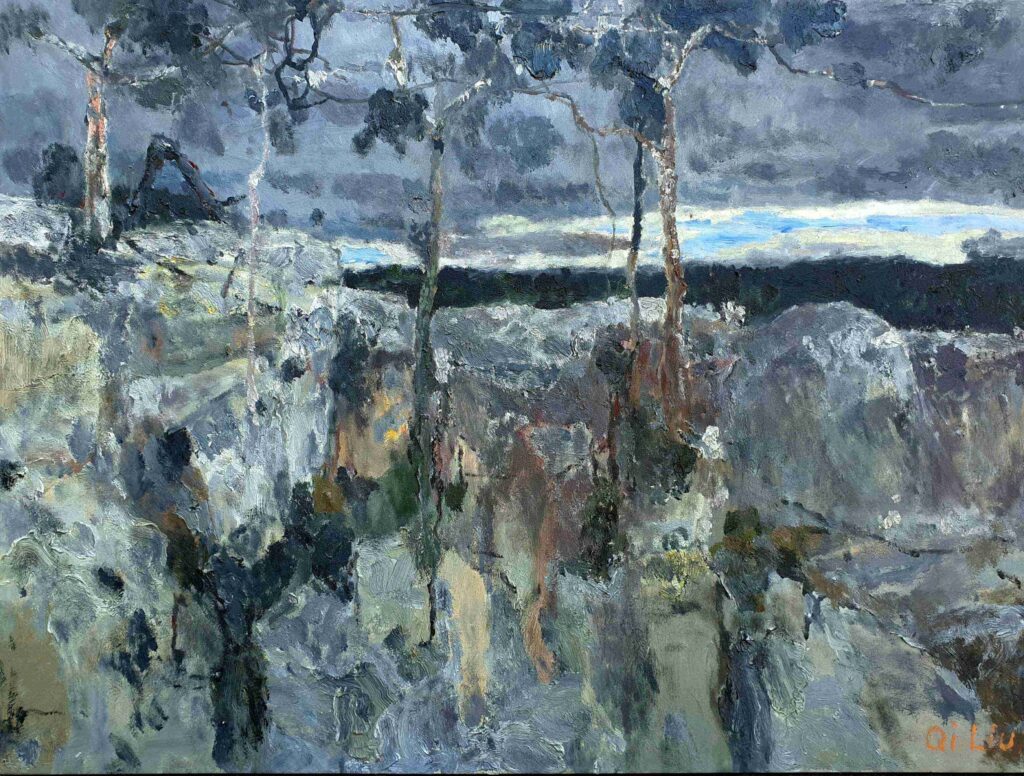 The Clearing
by Qi liu
Oil
Judges Comments:
…
Second Prize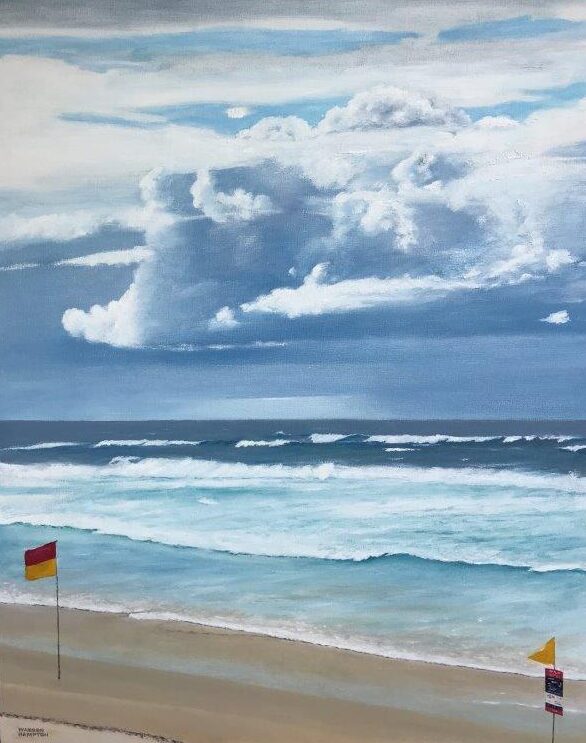 CAUTION! Treacherous Sea; Approaching Storm
by Warren Hampton
Oil
Judges Comments:
…
Highly Commended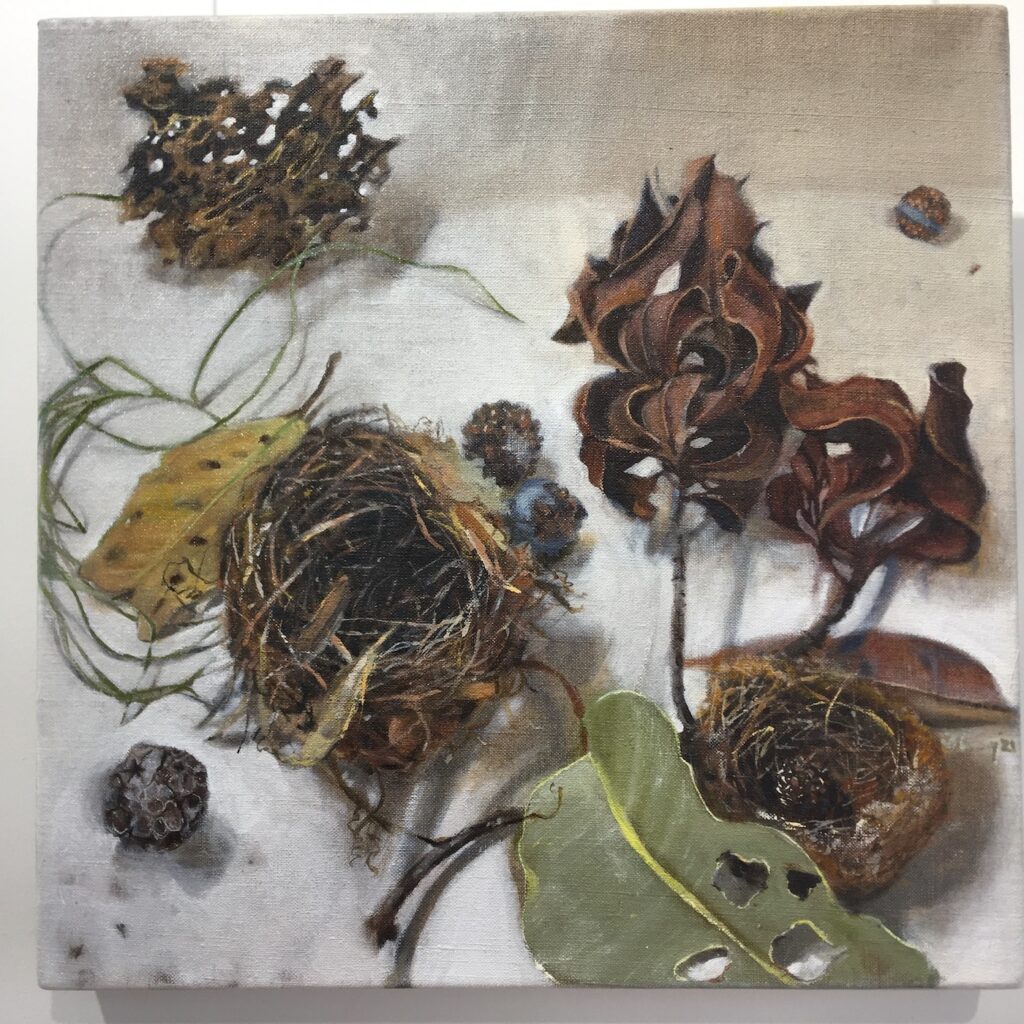 The Gathering
by Jennifer Long
Oil on Linen
Judges Comments:
…
---
SECTION 2: Painting – Watercolour
First Prize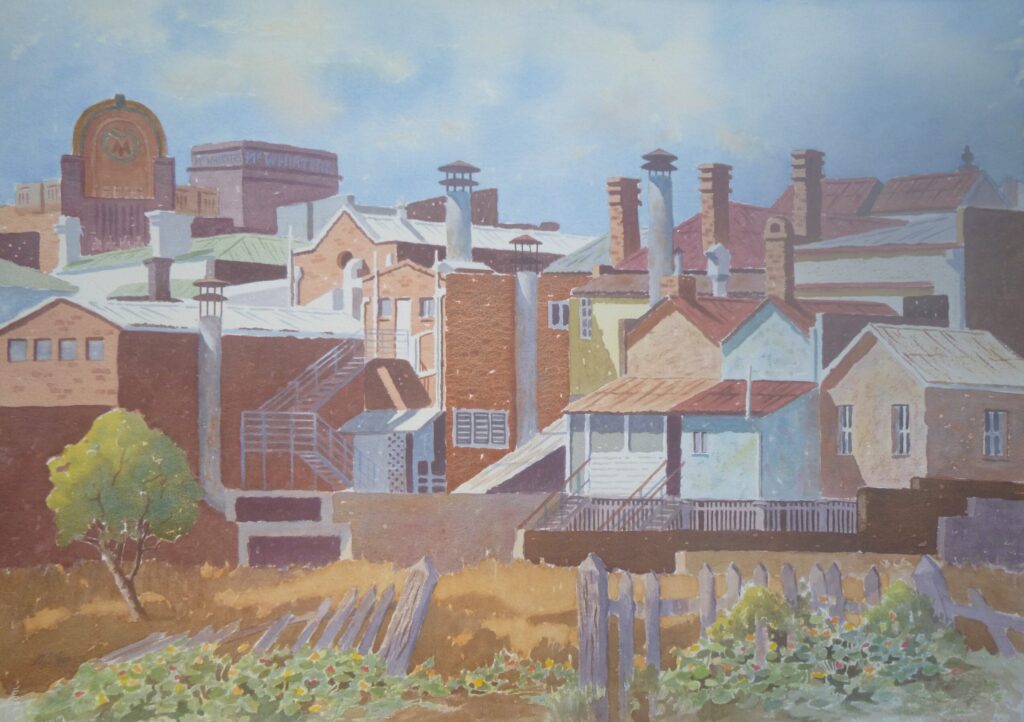 Near Chinatown
by Glen Gillard
Watercolour
Judges Comments:
…
Second Prize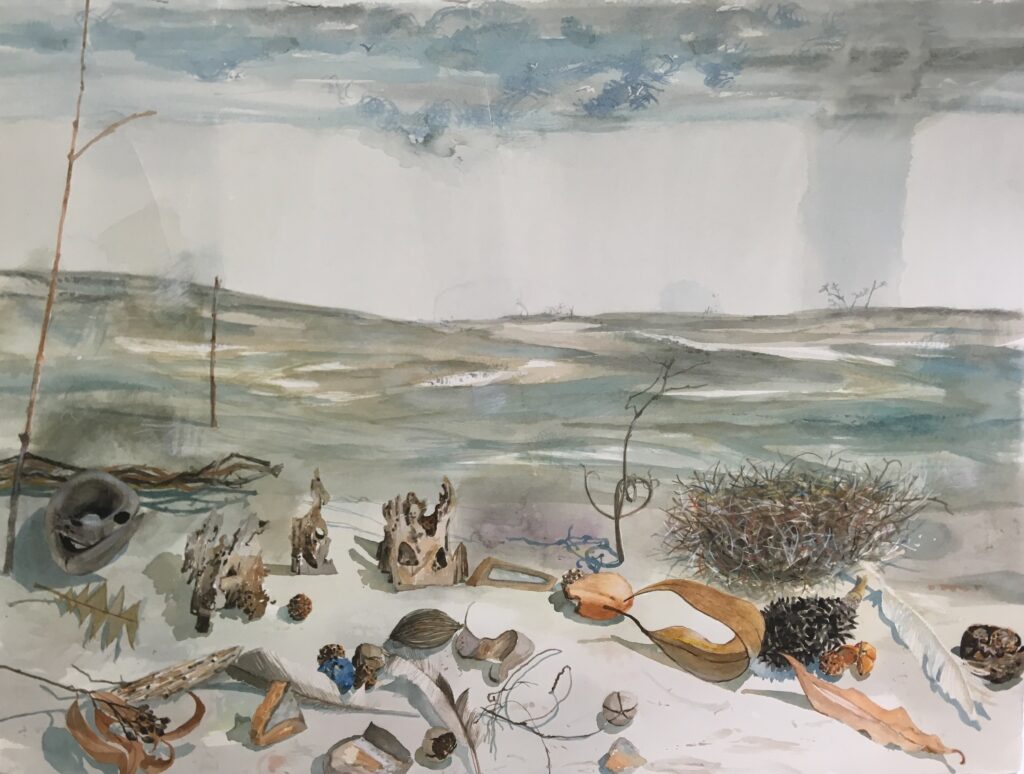 Terra Firma
by Jennifer Long
Watercolour
Judges Comments:
….
---
SECTION 3: Photography and Digital
First Prize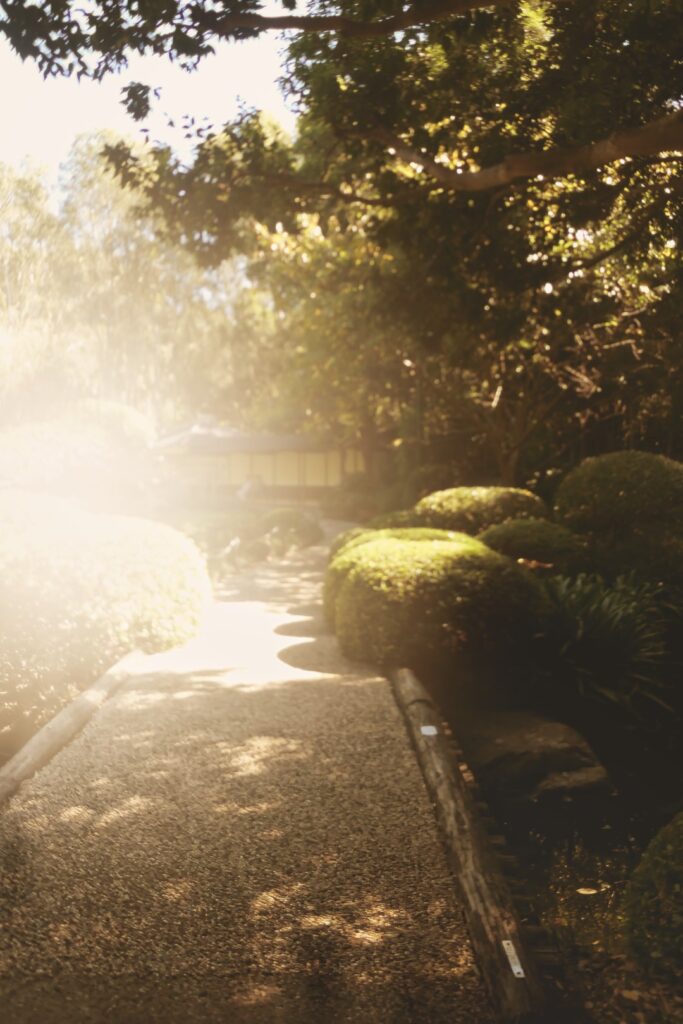 Sunburst a Japanese Garden 1
by Richard Vallance
Photography
Judges Comments:
…
Second Prize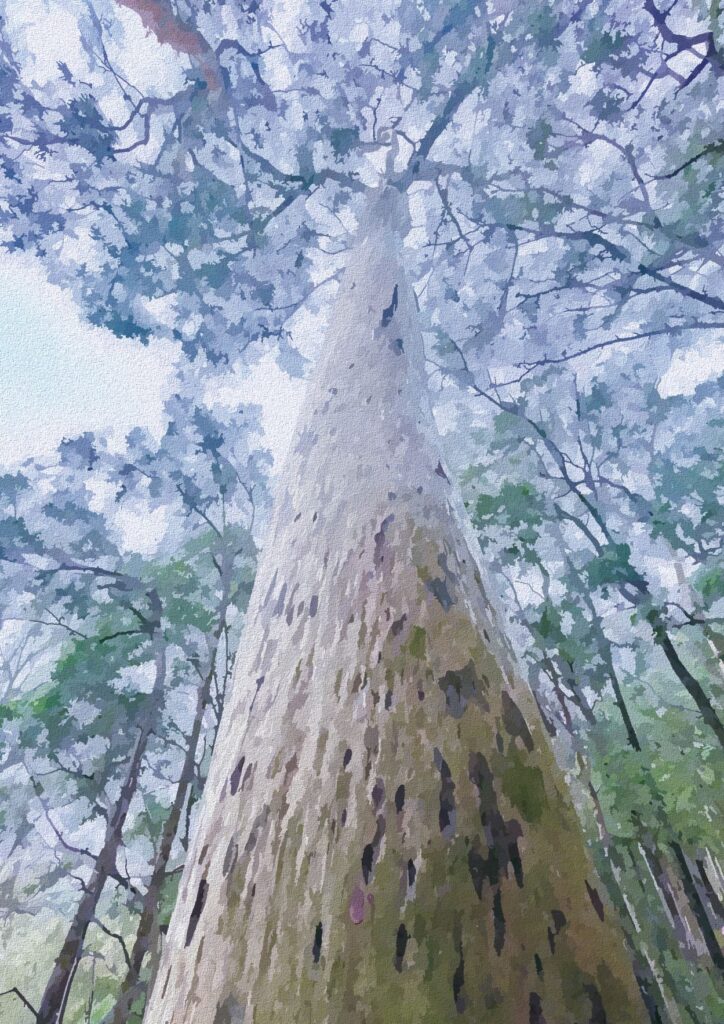 Breathe
by Di Cox
Digital
Judges Comments:
…
---
SECTION 4: Sculpture – 3D works all media
First Prize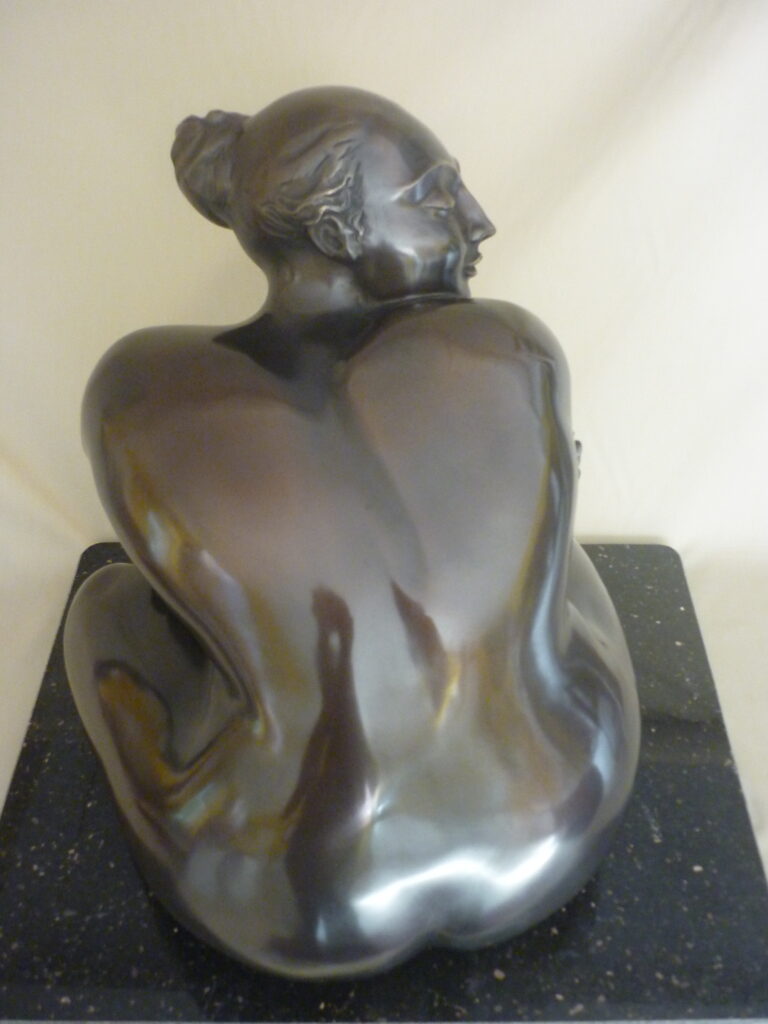 Flirt II
by Zygmunt Libucha
Bronze
Judges Comments:
"The artist's skill and deep understanding of the human form are evident in the craftsmanship and attention to detail exhibited in this lovely bronze sculpture.
The use of bronze imparting a sense of permanence and longevity as the medium for this sculpture, yet the solidity is not heavy; showing the beautifully rounded female figure in a light and light-hearted way. The artist has captured the cheekiness in the eyes, the face and the gesture of the body; in short the Flirt.
The curvaceous shapes merge in a harmonious way, giving the piece a pleasing presence that captivates viewer from every angle."
Second Prize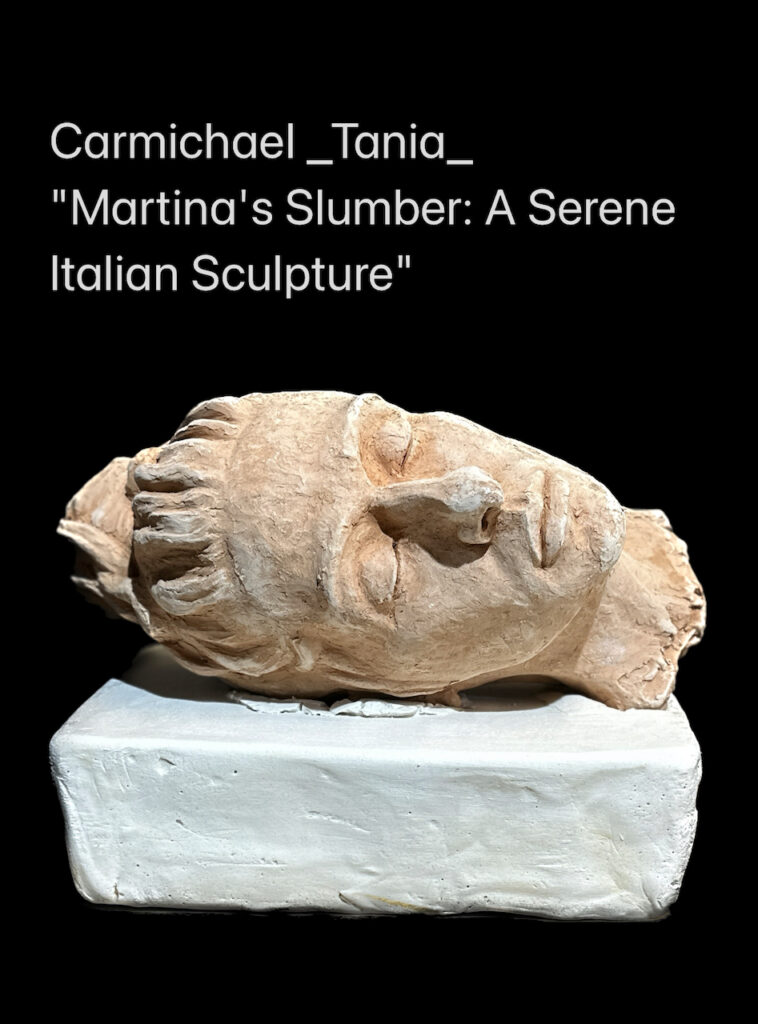 Martina's Slumber: A Serene Italian Model
by Tanya Carmichael
Terracotta and Plaster
Judges Comments:
"This beautifully executed terracotta portrait neatly captures emotions that flow from ""serenity"".
Martina's sleep puts the trials of her waking life aside and artist evokes the tranquillity, calmness, inner peace and indeed liberation.
The artist has struck the balance between realism and abstraction, stylising Martina enough for us to see her equally as a martyr in ancient Rome or as a contemporary woman, sleeping easy with the power of her convictions."
---
SECTION 5: Drawing – All Media
First Prize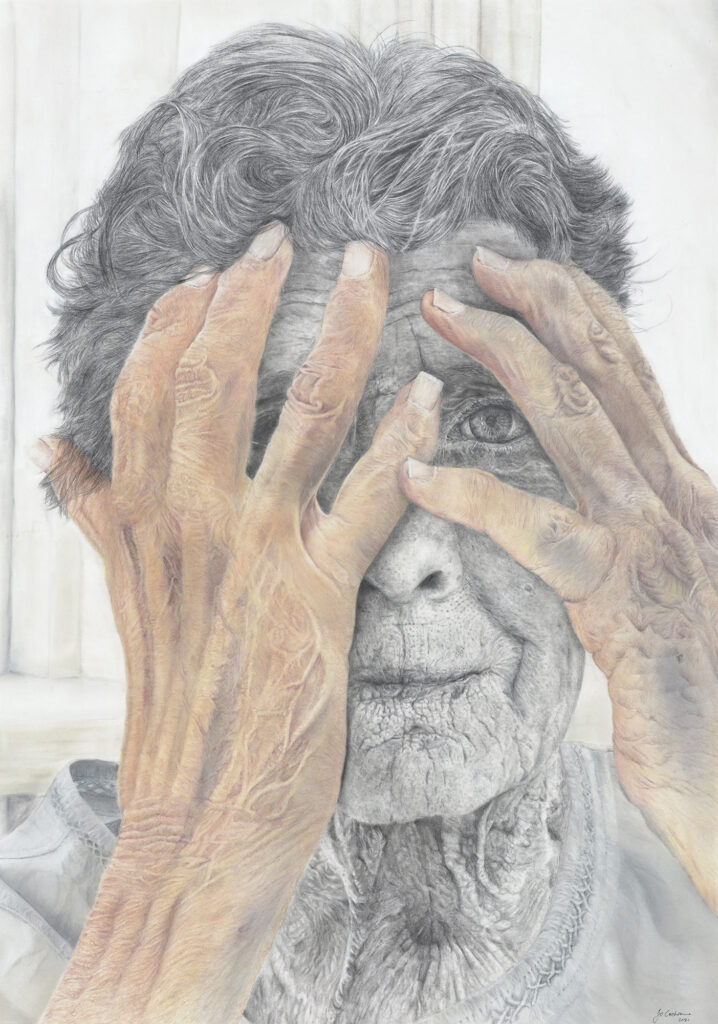 Wiggerly Woo
by Jo Cochrane
Graphite, Coloured Pencil and Pastel
Judges Comments:
"This is a superb example of hyper-realism in pencil, with coloured pencil and pastel overlay.
The subject woman, despite her age and condition, is truly alive behind her hands and indeed beneath the skin, perhaps delighting a favourite grandchild.
The artist's ability to recreate our subject with precision and accuracy is truly commendable. Each pencil mark has been carefully considered and executed, resulting in a highly convincing representation The artist has expertly rendered light and shadow and captured form and texture in a completely convincing way."
Second Prize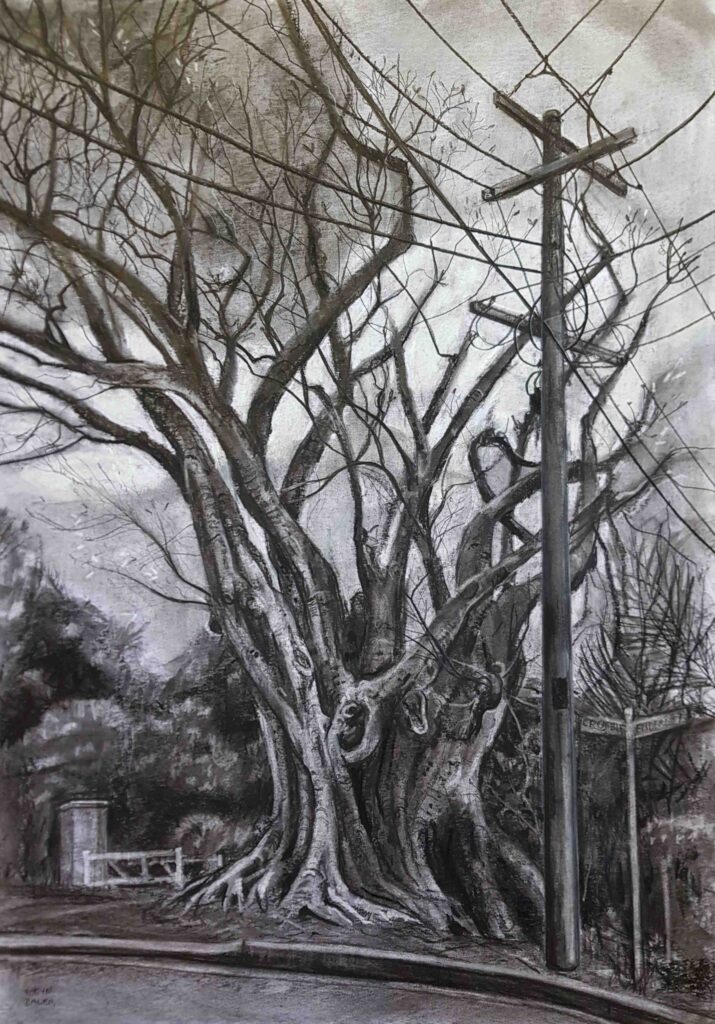 Survival of the Fittest – Ascot Battleground
by Robyn Bauer
Charcoal
Judges Comments:
The artist has created a brooding mood through the skilful use of charcoal to create a bleak dark sky, a tree defoliated and maybe dying and the last object standing the trunk of a once living tree now pressed into service to carry electrical wires, a potent symbol of our industrialised modern world. Through the artist's eyes can we see that the stakes could not be higher about what we truly value?
---
SECTION 6: 2D Artworks – Any Other Media
First Prize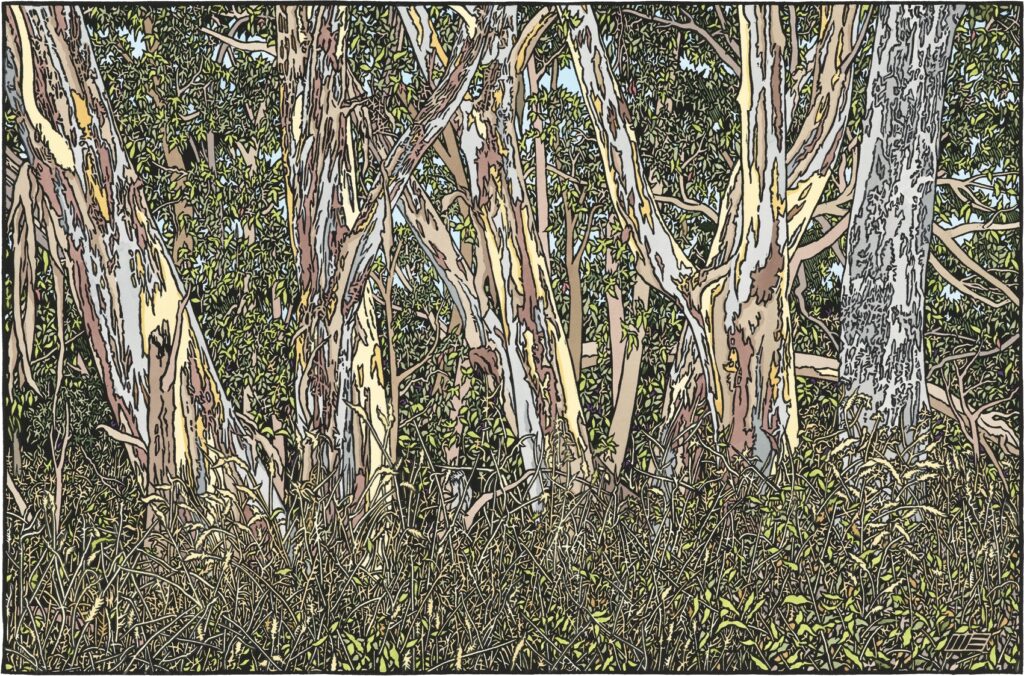 A Family of the Land
by Wayne Singleton
Hand Coloured Linocut Print
Judges Comments:
'A family of the Land' has a very appealing sense of light shining through the forest.
Second Prize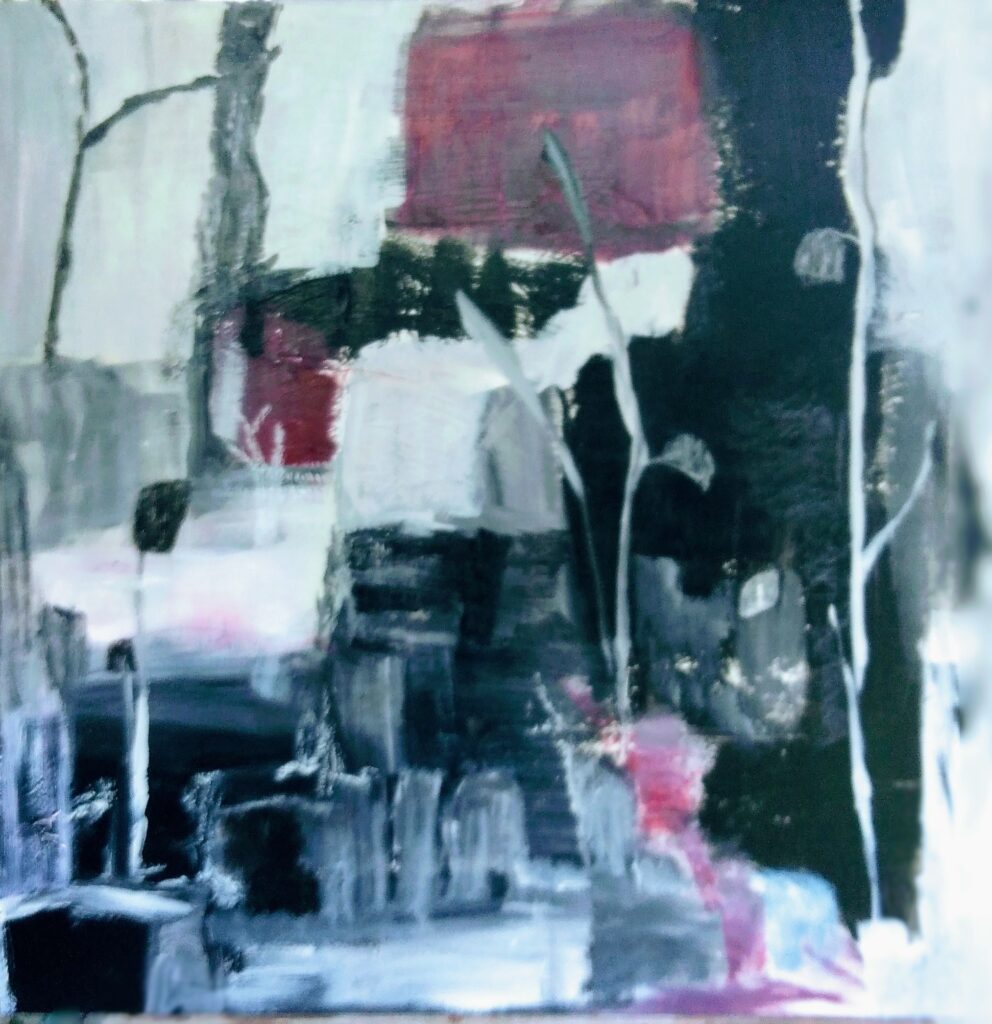 Window View with Merlot
by Elisabeth Ruiz
Watercolour, Acrylic and Pen
Judges Comments:
'Window View with Merlot' has a nicely balanced, strongly built composition. There is a good sense of depth in this painting also.
---
People's Choice
Announced at the end of the exhibition
---
Judges Biographies
Annette Raff has been a successful art practitioner and teacher for the past 23 years; teaching three weekly art classes as well as conducting numerous workshops. She uses a combination of teaching processes directed at various learning styles, including practical demonstrations and lessons in process and media application, analysis of other artists' works both contemporary and historical, and class discussions. "I have always been captivated by the creative process, intellectual challenge, and diversity of media application. I encourage my students to explore possibilities, make mistakes and extend their learning". With more than 20 Awards and Prizes, 3 Artist-In-Residences and a number of exhibitions of her work, Annette is a highly qualified and sought-after teacher and artist in her own right.
Graham Marshall, an architect trained in the 'old school', has been fortunate to learn some of the secrets of traditional watercolour. He continues to have a passion for creating watercolour and ink artworks of both urban and natural landscapes, often incorporating them in his travel journals. In addition to his interest in painting, he is also an avid sculptor, with a focus on clay portraits and human figures. For over a decade, he has been conducting long-session sculpture workshops. Recently, as the President of Sculpture Queensland, he collaborated with a Queensland Correctional Centre to conduct a successful series of Hebel carving workshops for the inmates.
Robert Brownhall is a realist painter, inspired by his local environment of South-East Queensland. Over nearly thirty years of painting, Robert has developed a unique style characterised by a strong connection to place with his moody nocturnes, broad sweeping panoramas and gritty vignettes of urban life. He is represented in a number of institutional collections including Queensland Art Gallery/Gallery of Modern Art; Art Gallery of New South Wales; Museum of Brisbane; Home of the Arts, Gold Coast; and the Federal Court of Australia, Canberra.