The final event in the Brisbane Landscapes exhibition was the Paint Out in Roma Street Parkland and the closing event back at Petrie Terrace Gallery.
This event was sponsored by Brisbane City Council and RQAS are extremely grateful for the support BCC extends to the RQAS and local artists.
The Paint Out was enjoyed by all who attended despite the threatening prospect of rain. Fortunately we were spared being soaked as the storm clouds broke when we were safely back in the gallery.
The Paint Out resulted in some lovely images of Brisbane as shown here. Graham W. Smith and Diego Egiulerai are shown here with their masterpieces from the day.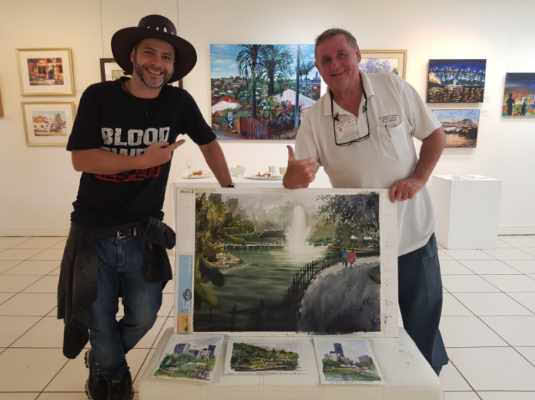 It was great to have Diego visiting from Argentina and participating.
Thank you again Brisbane City Council
Proudly supported by