Congratulations to our prize winners and thank you to our judge Sally L'Estrange
---
First Prize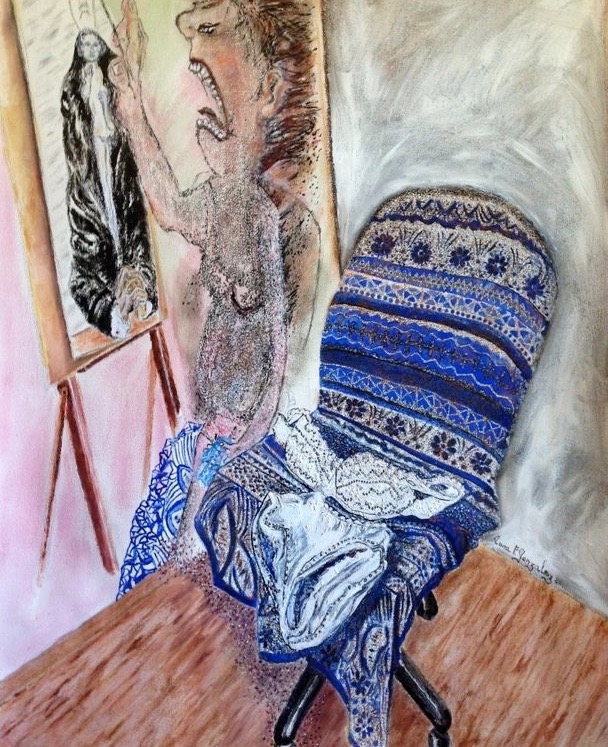 The Artists Spontaneous Combustion
by Anna Gonzalez
JUDGES COMMENTS
I love this painting, I've been there too! Fantastic, Good on you!
---
Second Prize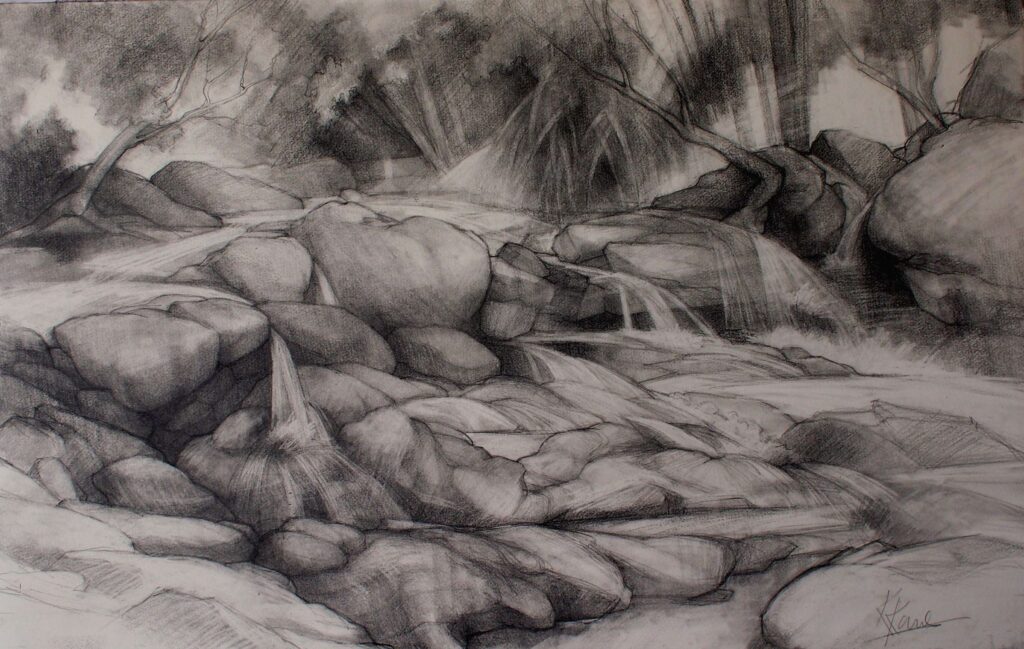 Forrest Water Cascades
by Dr Kay Kane
JUDGES COMMENTS
Wow! What stunning technique, elegant composition and rhythmic patterns.
---
Third Prize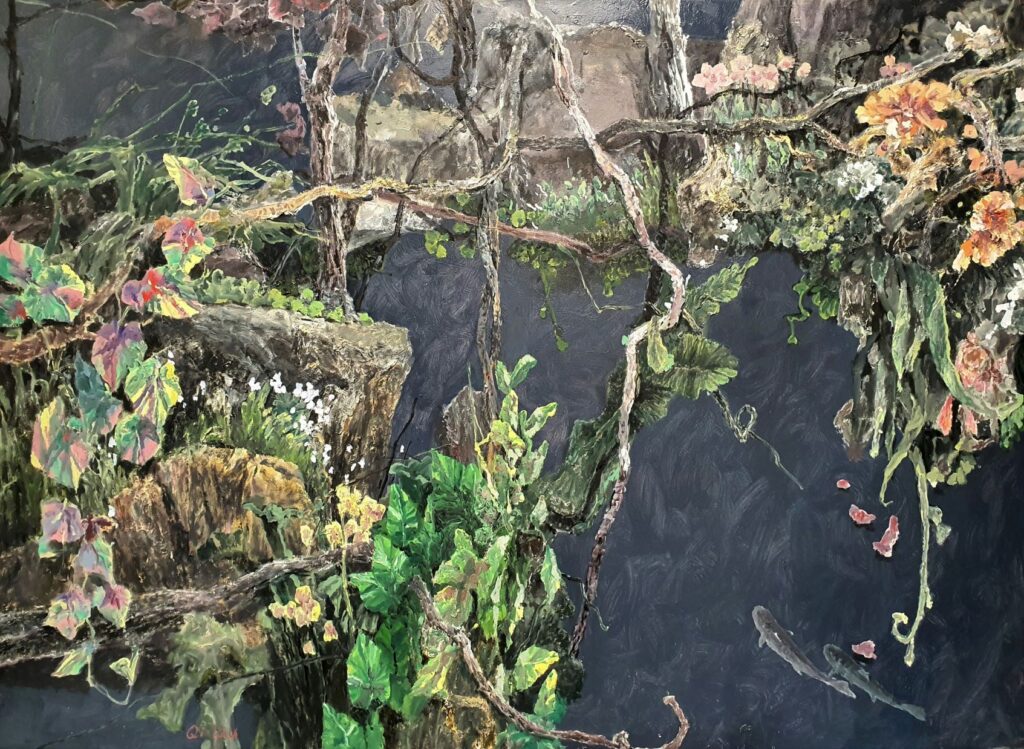 Gap Creek 2
by Qi Liu
JUDGES COMMENTS
Stunning colour and composition. What a rich, sensuous response to your environment.
Highly Commended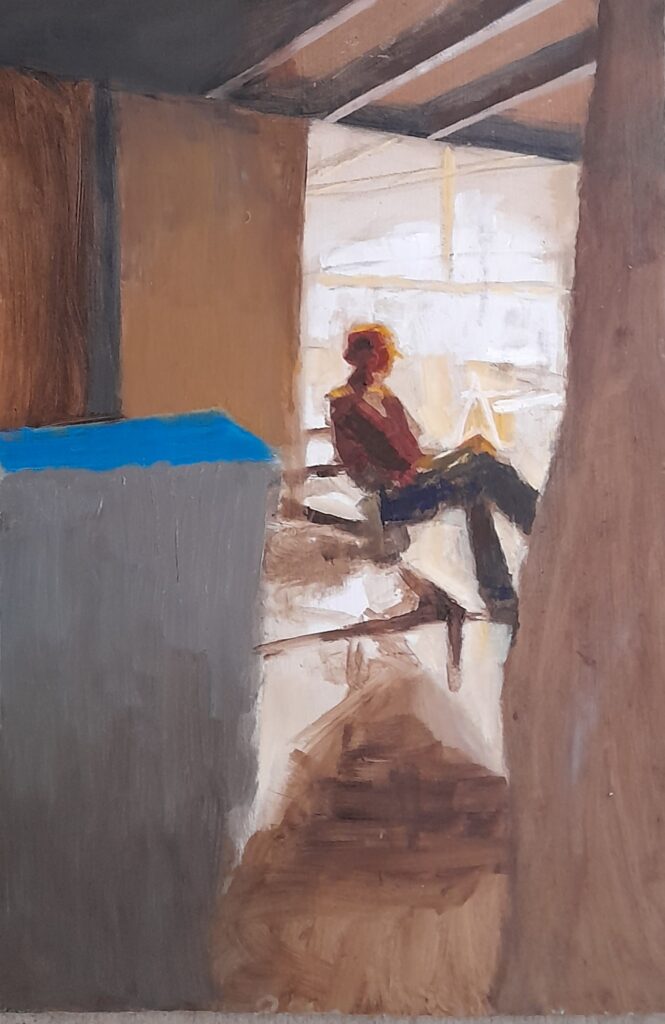 Studio Scene
by Peter Hubbard
JUDGES COMMENTS
Very sophisticated and moody. That teal blue just sings. I love the ochre halo on the figure.
Highly Commended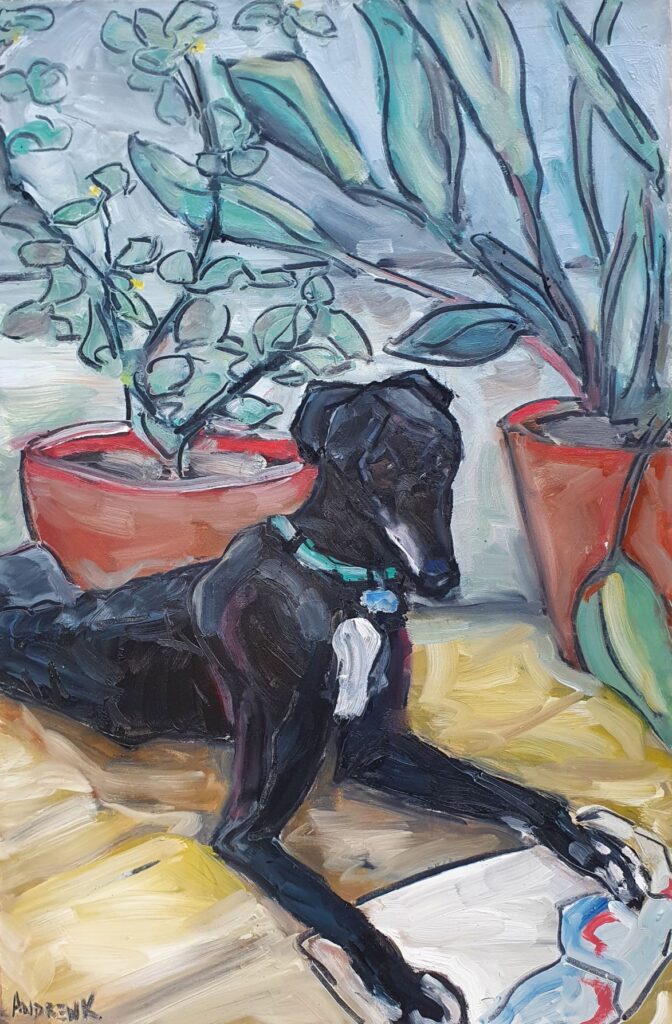 Supervisor Barney
by Andrew Measham
JUDGES COMMENTS
Great drawing and great tone. Lovely, rich surface.
---
Hangmans Award – Selected by staff
By the Loo
by Chantelle Weippert
STAFF COMMENTS
A dynamic and detailed composition that reminds us that creativity can happen in even the most unexpected places. It could even be 'By The Loo'
---
Peoples Choice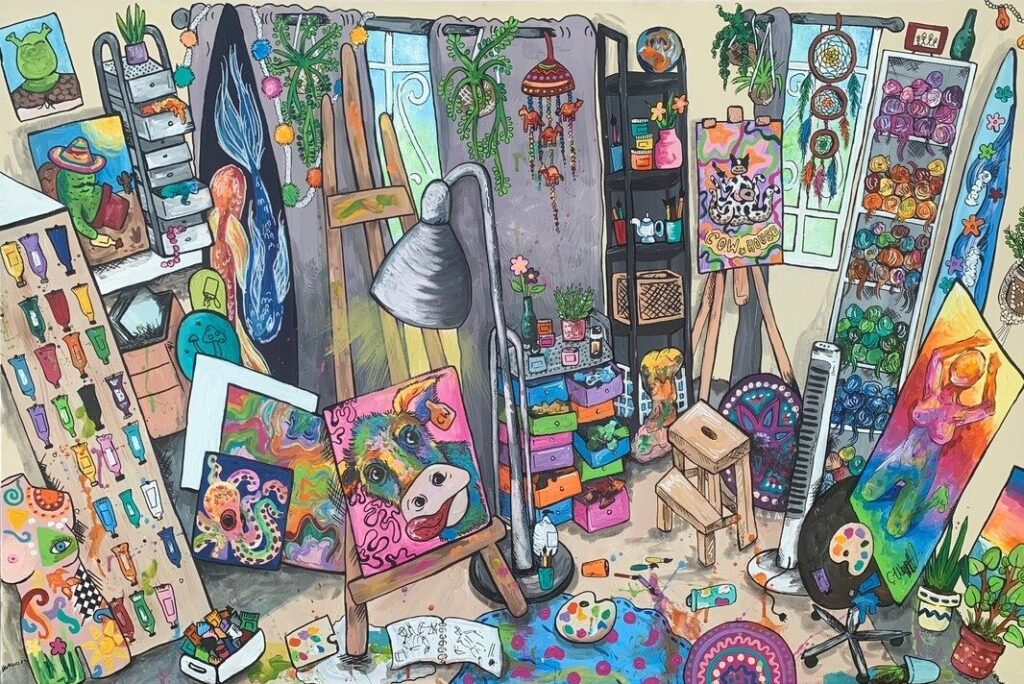 The Art Room
by Chantelle Weippert