We are seeking expressions of interest from people who are able to attend committee meetings monthly, support the objectives of the RQAS, take on responsibility for aspects of the operations of the gallery, and we would like people who have skills in one or more of the following areas – business, management, fundraising, working with philanthropists, grant submissions or have significant experience in the art world over a substantial period of time. Committee members do not necessarily need to be from the current membership base, and maybe you know of someone who has these skills and would be interested in being involved. If you are interested, please email us via the contact form before the 10th September 2019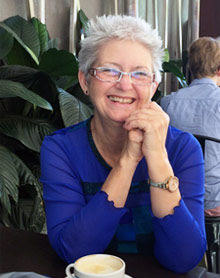 Marg Thomas
President – B.App.Sc Computing
Margaret has 40 years experience working in Information Technology, with the last 20 years working in Healthcare IT managing large support teams and budgets and more recently working in contract management. Margaret has a keen interest in the arts although she is not an artist herself. Vice President
Position Vacant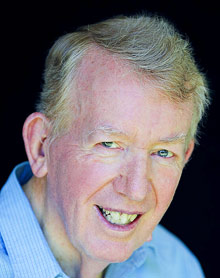 Kelvin Hill
Treasurer
Kel studied accountancy whilst employed by BHP Steel at Port Kembla. Subsequently was
involved in the management of a small retail business, worked for an accounting firm in Sydney, and then as bookkeeper for an alternative health food business in Brendale. Kel's final employment gig was as assistant accountant for a Brisbane based property developer.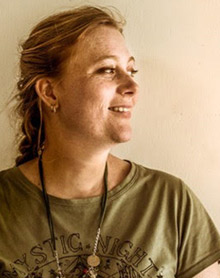 Vashti-Sita Bardsley
Gallery Director
Vashti graduated in 2011 from the Queensland College of Art with a Bachelor of Fine arts majoring in Art Theory / Jewellery & Small Objects.
Vashti has over 15 years experience as a private tutor delivering workshops at festivals, school groups & the general public, teaching a variety of subjects including feltmaking, drawing, book binding and general creative skills. Her interest in public art has lead to her involvement in the Woodford Folk Federation Festival, the Brisbane City Council installation My Own Private Neon Oasis by Choi Jeong Hwa, and the Royal Queensland Art Society.
Vashti's personal creative projects usually focus on the natural environment & the human journey, with found objects making their way into her eclectic styled creations.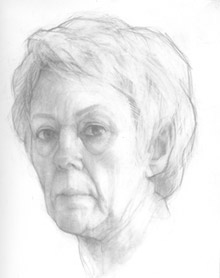 Dr Kay Kane
Committee Member
Kay studied fine art at Central School of Art and Design, London, and gained her Doctorate in Visual Arts at the Queensland College of Art with a work on beauty entitled "The Restoration of Venus".  Kay's continuing practice embraces portraiture, landscape and still life painting. Her work is held in International collections and she is active in the Australian art world conducting workshops and judging various Art Awards, and was for three years President of the Royal Queensland Art Society.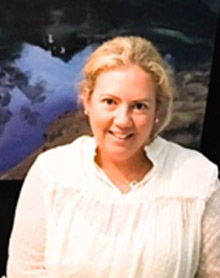 Meredith Howse
Committee Member
Meredith was born in the Northern Territory of Australia then moved around to many N.S.W Country towns. Cootamundra, Bathurst, Lismore. An idyllic childhood spent roaming around exploring with the neighbouring kids. Studied Applied Science at the University of Technology, Sydney; Ten years of exciting city life. From Sydney to Hong Kong for two and a half fantastic years. Explored Europe, Asia, America and Canada. Meredith now resides in sunny Queensland.
Meredith uses oil paint, using the Alla Prima technique. Landscapes are her specialty. Meredith was mentored by John Wilson, Colley Whisson, Glenda Charles, Jill Barker and Marcel Desbiens.
Meredith is an award winning Australian artist who has exhibited in many exhibitions. In 2016 Meredith exhibited 30 paintings of the 'Brisbane River' at Petrie Terrace Gallery. In 2018 her Solo 'Sublime Landscapes' exhibited 85 paintings in The Lockyer Valley Regional Gallery. Bill Gale
Committee Member Boyd Craig
Committee Member Peter Hubbard
Committee Member